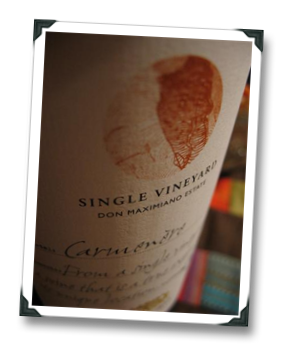 This week just might mark a seminal event in my personal wine journey.  Either that, or a huge, disappointing wine bust served up on a bed of bell pepper and pine needles.
On November 4th, I'll be taking part with a small group of bloggers in an on-line tasting event with Wines of Chile, the theme of which is "Discover Carmenere: The Lost Grape."  Why is this a boom-or-bust wine moment for me?  Because I have what I would call a troubled relationship with Carmenere.
Of course, I love the idea of this grape, the story of Carmenere – it's the stuff of which wine legends are made.
Carmenere was born in Bordeaux, and thought to be extinct after outbreaks of oidium and then the Phylloxera epidemic in the 1800s, which wiped out a good portion of the wine grape vineyards of Europe.  Though widely thought to be able to help produce high quality wines, Carmenere was pretty much abandoned in France in favor of varieties that were less susceptible to disease, ripened more consistently and produced better yields.  But, Carmenere was not dead – plantings were transported, from France to South America, along with vineyard workers looking for more gainful employment at the time (just prior to the Phylloxera outbreak).  For almost one hundred years, the vine thrived in Chile and was thought to be Merlot; it was discovered to in the mid 1990s to actually be the 'lost grape' – Carmenere.
So now we have a legendary Bordeaux grape long considered extinct, thriving in the New Wine World and growing on its own, ungrafted rootstock.  The modern wine Coelacanth.  The Grape from The Land of The Lost (Sleestaks sold separately).
So what's the trouble?  Well, in my experience, the tale spun about the lost grape Carmenere is a lot more compelling than the wine that Carmenere is actually producing…
France's reaction to Chile's success with Carmenere seems to be "So what – they can have it."  At least, they don't seem to be joining the Carmenere new renaissance taking place in Chile and California.  One reason for France's lack of involvement in the Carmenere love-fest might be the dearth of current examples in the current marketplace of the excellent wines that the cultivar is supposed to be capable of producing.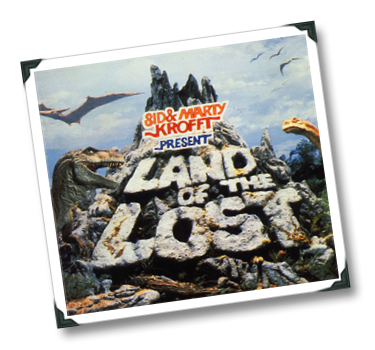 It's not that I haven't had very good Carmenere.  I have – case in point being a recent sample I received from Errazuriz (2007 Don Maximiano Single Vineyard Carmenere from the Aconcagua Valley, whose picture graces this post).  At its best, I've found Carmenere to produce dark-cherry, cassis-filled lush wines with heavy fruit, interesting spice, and a sizeable booze backbone to go with it all.  The big trouble for me is that all of that goodness can be overwhelmed by the green pepper and pine needle aromas that are the hallmark of the compound pyrazine, to which South American Carmenere seems particularly susceptible.
Pyrazine is potent stuff.  Think bell pepper – it doesn't take a lot to go a long, looooooong way.  I love when there are extremely small amounts of the stuff in red wine – just enough to make things interesting.  The big trouble is that the line between "interesting" and "ruined" is a fine, fine one indeed when it comes to pyrazine in wine – and when it competes head-to-head with opulent dark fruit flavors and aromas, it becomes at best an acquired taste (and at worst makes you feel as though someone shoved a pine cone into your glass of Cabernet).
The flavor combination can be intrusive.  Look at it this way – if you were having a business lunch with someone you didn't know, and that person showed up well-groomed and prepared but decked-out in a bright green suit with pine needles sticking out of it, you'd be totally distracted.  It wouldn't matter how well this guy had his sh*t together, you probably wouldn't catch half of what he was trying to tell you.  The entire you'd be thinking, "WTF is up with this guy's suit?!??"  That's how modern Carmenere presents itself to me.
I'm considering this week's Wines of Chile event to be significant for me personally – if some of the best QPR Carmenere wines of Chile will be on display, then I'm gong to be judging just how much ground is being won in the South American battle to control pyrazine.  Will it be a victory for dark, cassis goodness? Or will we get KO'd by a giant Bell Pepper?
Stay tuned…
Cheers!