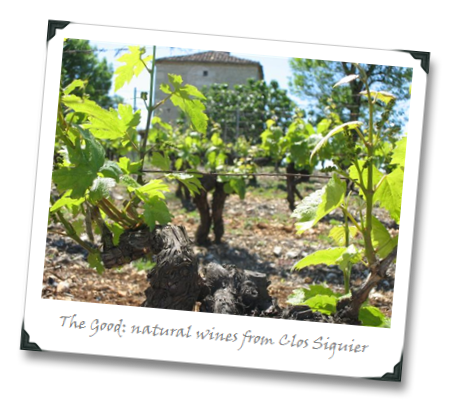 The International Malbec Days Festival (May 20th-23rd, 2010 in Cahors, France) is now behind us.  Let's take the Good, Bad and (in some cases, the very) Ugly of the festival, in reverse order:
The Ugly: Event Coordination and "Wines that Smell of Donkey Poop"
Organizing and executing a wine industry event the size of the International Malbec Days Festival, one that lasts several days and brings together well over 150 people from a dozen or so countries, is undoubtedly a Herculean undertaking, and one in which the organizers almost failed miserably.  The 2010 version, at turns, bordered on chaos.
This wasn't great for the wines, either, as Tannic and high-alcohol Malbecs were served in a meeting space that was easily over 80F, depriving even the best from showing themselves gracefully.  The execution against our schedule was poor enough that it became a distraction, as essential personnel (e.g., those organizing the various groups of participants from hotels to the various events) by and large were given little (and in some cases, no) information needed to do their jobs.  At one point, our bus driver got lost in the 2km distance between the airport and our hotel for the final evening – and he was using a GPS system.
Score one for French logistics – that is, if the purpose is to distract you from being able to adequately work and instead is trying to break your will.  I felt bad for our handlers, who were trying to do an impossible job with almost no help from their superiors (I encouraged them to totally dookie sock their bosses, but they didn't seem too keen on the idea) .
Speaking of dookie: as for the Ugly when it comes to the wines, a not-insubstantial portion of the Cahors Malbecs on display at the event were quite bretty – and not in a "smells kind of like bacon" charming way; they were bretty in a "did I just step in some donkey poop?" way.  Which leads us to…
The Bad: Wayward Marketing and Pontificating Experts
Cahors is making a push to market its "middle tier" Malbec in the U.S. as an alternative to Argentine wines, but they may be in for a rocky donkey cart sales ride.  The challenge is that too many of those middle tier wines, while certainly possessing nice black fruit flavors and a ton of structure, are also over-oaked (chasing, perhaps, the success of Lagrazette?).  Which is a shame, because the wines would be interesting and eminently enjoyable given a more balanced approach.  More rockiness in the future marketing road comes from the fact that the push also confusing involves emphasizing the various terroirs of Cahors, though only a portion of those produce the more structured wines that will be given the full marketing push in the U.S.
Where the cart might really stumble, though, is in the potential misinterpretation of the U.S. market.  In their target price range ($12-$20 USD), they'll be pushing what feels like Argentine knock-offs to one of the main purchasing groups in the U.S. – women between the ages of 25 and 44 with disposable income. Now, I don't know any woman between the ages of 25 and 44 with disposable income who would chose to buy a wine from a region that they aren't familiar with, that is oaky, stains your teeth purple when drinking it while on a date, and costs 10-15% more than its rounder, fruitier Argentine counterpart on the neighboring wine store shelf.  Oh, yeah – and sometimes smells like donkey poop.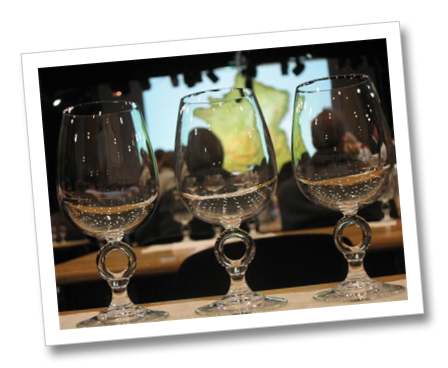 I love the French, but they seem to place an inordinate amount of faith into bold pontificators (take their current President, for example), so it came as no surprise to me that they may be listening too closely to French uber-critic Michel Bettane, who preached to us from a bully pulpit at the festival during a tasting of Cahors Malbec.  Broad, sweeping generalizations will seldom serve you well in the wine world, but that didn't stop Bettane from proclaiming that natural wines (those made with minimal sulfites and usually little or no oak treatment) were an "idiotic dream" that lead to wines which "become vinegar."
How then might Bettane explain what I experienced on Day One of the festival, when Remy Charest, Nick Gorevic and I escaped the conference briefly to taste…
The Good: Natural Wines and The Promise of Terroir
During our brief side-trip, Remy, Nick and I paid a visit to Cahors producer Clos Siguier, where natural wines have been made for a good long while.  There, we tasted releases from 2005, 2006, 2007, 1998, and a bottling from around 1980.  All of them had minimal sulfite treatment, and none of them were even close to being vinegar; in fact, the 30-year-old bottling from the `80s was expressive and alive, with notes of leather, game, earth, dried strawberries, and violets, with a nice long finish.  The lower-end of the Cahors Malbec price-range in general sees less oak and has more acidity and violet notes, showing a totally different side to the Malbec grape; why Cahors would not put a marketing push behind these wines, in similar price range but a viable alternative to heavier Argentine Malbec but offering a more lively taste profile, is beyond me.
During the festival, we were also treated to a fascinating deep dive into the terroirs of Cahors by soil specialists Claude and Lydia Bourguignon.  I'll spare you the details on insect poop and dirt, but one of the most interesting conclusions that these knowledgeable and engaging folks reached is that Cahors possesses "extremely high" terroir potential to grow "tremendous white wines." Currently, French law permits only red wines in the region to carry the highest-quality Cahors AOC designation.
Prediction: Cahors AOC will eventually permit white wine production to carry the AOC label.  It just won't happen until most of today's younger wine consumers are playing with their grandchildren.
Ok – great-grandchildren.
Cheers!