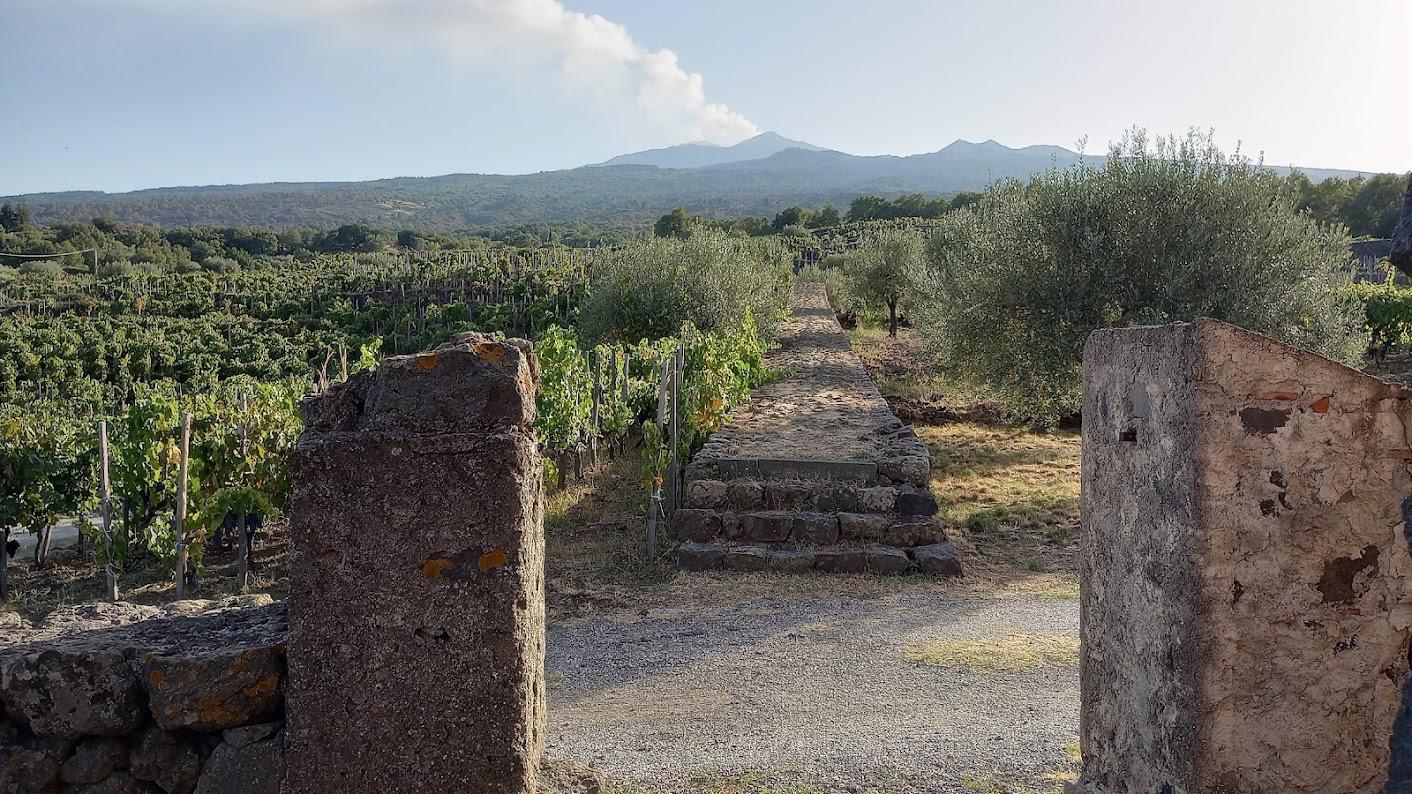 While Etna's Torre Mora hasn't been in modern operation for very long, it's already off to as good a start as could be hoped. After all, they're already making the very best rosé in all of Italy.
And yeah, I do really mean that.
Now part of Italy's Piccini 1882, the Torre Mora property in Sicily was purchased in 2016, when the estate was in disrepair, the (mostly) terraced vines had been abandoned and were overgrown. Mario Piccini saw serious potential in the shallow, volcanic sandy soils here (interspersed with bits of clay), so set about restoring the property and naming it after a Moorish tower.
There isn't much to say about the purchase other than that it was a (very) smart move on his part. The quality coming out of this little project (relatively) high on the northern side of Mt. Etna (which only churns out about 5,000 cases per year) rivals some of the very best in the region, in my not-so-humble-but-at-least-arguably-well-educated opinion. When I visited back in September 2022 on a media jaunt, I was almost shockingly taken aback at what I tasted…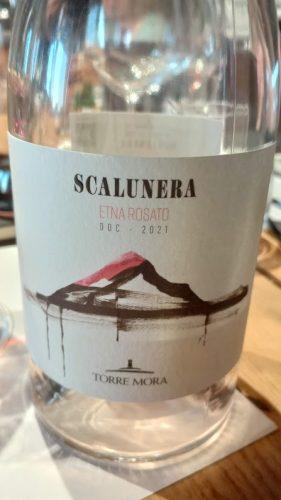 2021 Torre Mora 'Scalunera' Etna Bianco, $28
This line is named after the "Big Staircase" appearance of the older vineyard terraces, which do offer an impressive site when walking the stone path once used by donkeys to help transport the farm's wares, with direct line of sight of the active Etna volcano. Made from Carricante, this white offers up saline, graphite,lemon rind, and dried herbs on the nose, and a fascinating palate of citric flavor, saltiness, and just-ripe tropical fruit notes. Tangy acidity makes the whole thing feel lip-smackingly great, and the hints of astringency/extract give it a measure of severity as well.

2021 Torre Mora 'Scalunera' Etna Rosato, $NA
This 100% Nerello Mascalese is a masterpiece. Light in color but big in everything else that counts, the nose is as complex as they come for rosé: clay, cherries, strawberry, dried flowers, pomegranate, orange peel… In the mouth, it's f*cking delicious, impeccably balanced, refreshing, tangy, and pithy yet with perfectly rounded, soft edges. It might very well be the single best rosé coming out of Italy at the moment, and I don't make that claim lightly. Not only that, but if I were still doing the "Most Interesting Wines of the Year" round up, this would've easily made the top 3 (if not taken the #1 spot).

2019 Torre Mora 'Scalunera' Etna Rosso, $NA
A mere 5% of Nerello Cappuccio makes its way into this predominantly Nerello Mascalese red. Pretty, pure, precise, perky, peppery, savory, long, and elegantly fresh, there are almost no cracks to be found in the binding on this little number. Licorice, smoke, dried herbs, orange peel, and cherries—it's a fantastic ambassador to what Nerello Mascalese Etna reds ought to be.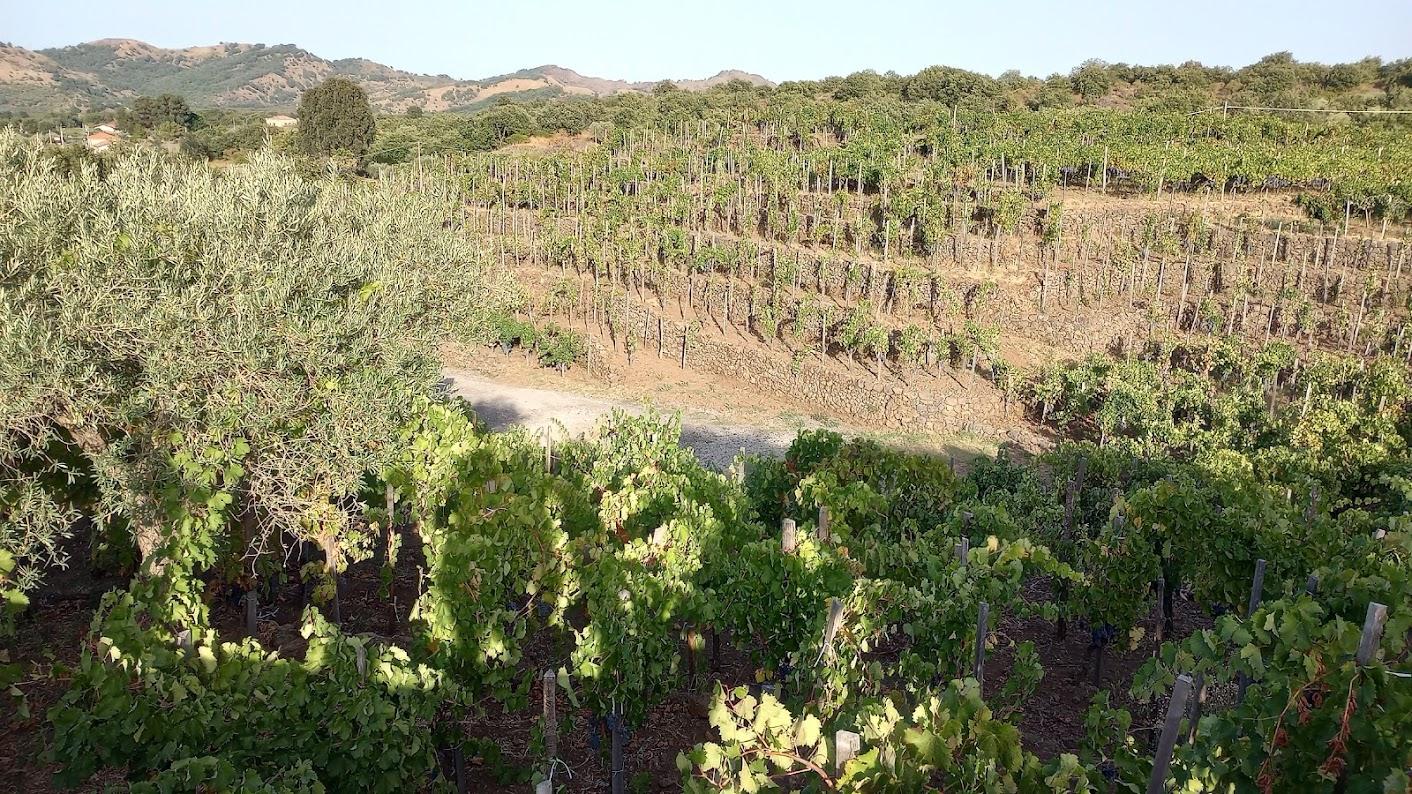 2020 Torre Mora 'Cauru' Etna Rosso, $26
An absolutely raging bargain of a red, this blend of Nerello Mascalese and Nerello Cappuccio serves up a minty, dark, floral, and meaty experience. There's excellent palate tension between the bright, juicy, and lively red fruit action and the ample but supple structure. The finish is long and delicate. This red sees no wood aging, and lets the purity of the fruit shine instead.

2018 Torre Mora 'Chiuse Vidalba' Etna Rosso, $NA
A special selection of grapes from the property's bush-trained, terraced vines goes into this flagship Nerello Mascalese red, which is aged in both large barrels and new French barriques. The wood influence is noticeable in the spiciness that accompanies the signature herbal-and-cherry Nerello Mascalese action. The structure is downright insane on this, making it still tight as a drum. The colder, rainy vintage presents in the freshness and focus on the palate. This one should come together nicely and (eventually) will pay off in an elegant, refined, and classy Etna red for those who are patient enough to wait for it.
Cheers!