I don't know bumpkis about baseball.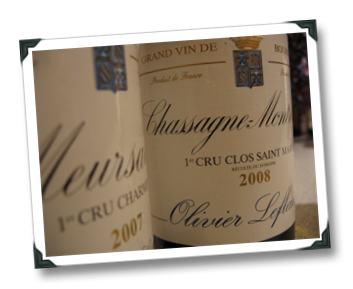 Never have.  I prefer sports where guys hit each other at high-velocity (football, hockey), or where the mere act of finishing a game is near-miracle of aerobic survival skills (soccer).  As for all of the numbers that flash up on the screen when someone comes to bat? I don't call that fun with stats, I call that torture; forget beating or water-boarding, you wanna get details on terrorist attacks from a suspect, submit them to an endless series of baseball games… that ought to get them talking in a hurry.
But Phillies fever is (rightfully and deservedly) sweeping the local populace out my way, and I do appreciate how hard it is to hit a baseball thrown in the major leagues – it might be the most difficult thing to do in all of professional sports.  So I know the value of a homerun – and "home run" is an apt descriptor for the results of the recent Frederick Wildman twitter tasting event with Burgundy producer Olivier Leflaive.
I have such a troubled history with Burgundy; in my opinion, there is no more inconsistent a wine experience on offer for so much money as there is in the vinous produce from rolling hills of the Burg'.  At this point, I think I'd have better luck in playing craps than in buying Burgundy wines, and to this day it is just about the only wine region that I won't touch with my own money without a close friend experienced in Burgundy wines at my side in the wine shop (fortunately, I know a lot of experienced wine people).
And yet, there exist producers like Olivier Leflaive that can steer you so right so often – for a (sometimes steep) price, of course.  But if you have the cash, you're in for a treat when it comes to Leflaive, particularly the 2008s…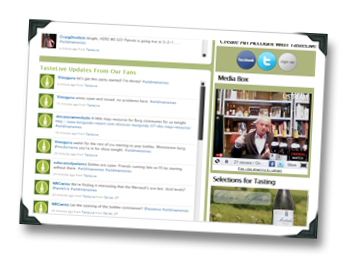 Leflaive's 1er Crus are The Real Deal for lovers of food-friendly, balanced, but weighty Chardonnay, and they help to set the set a benchmark to which all other Chardonnay's worldwide are compared (whether or not that's fair or accurate is a matter of opinion, of course – and I'd love to hear yours!).
It helps that an engaging and irrepressible Olivier Leflaive was on-hand via video (see inset TasteLive.com screen print from the event), of course; but one certainly doesn't need that to dig the wines for what they are, which in a word is "excellent."
Here are my takes on the selections, before this love-letter action gets out of hand:

07 Olivier Leflaive 1er Cru Charmes (Meursault): Brioche, Butter & Butt-Kickery (but you ought to expect it at this price-point!) $103 A #
Not my favorite style of Chardonnay, but it's so clearly well-made that you have to give it props (sort of like when the opposing team makes a great play – not your thing, but you have to admire the ability).  The balance between the creaminess and acidity, coupled with the complex aromas of nuts, bread, citrus, and melon… well, it just kicks-ass, even if the price might actually kick your wallet's ass.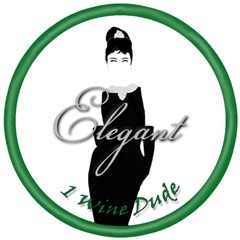 08 Olivier Leflaive 1er Cru Clos St. Marc (Chassagne-Montrachet): Elegant; like buying yourself a license to be royalty for an hour. $90 A #
Now this wine is more my style of Chard.  I don't know if it's the marly/limestone soils, but the citrus aroma and flavor is so pure on this wine it's like they discovered the idea of a perfect citrus aroma that Aristotle would have had in mind when he wrote Book Delta of the Metaphysics. The finish is long enough that you could measure it in minutes without the use of stopwatch.  The addition of herbal aromas and deft balance make it one of the most elegant wines I've tried all year.
Now for the slightly-less-expensive but still very, very good non-Cru wines of the tasting lineup:
So I may not be a baseball convert, but I'm becoming more of a Burgundy convert; I just wish I had the cash to bankroll the conversion!
Cheers!
(images: 1winedude, tastelive.com)