Chiara Condello grew up "ten minutes away" from Predappio's Azienda Vitivinicola Condé, a place so picturesque – even by exceptionally picturesque Romagna standards – that it houses its own resort, which in turn houses its own restaurant in an area that's nearly synonymous with Italian cuisine.
Condello's father, Francesco, established this little slice of Napa-Route-29-in-the-heart-of-Romagna-wine-country in 2001, after retiring from real-estate finance brokering and consolidating nearly 80 hectares of vineyards (73 of which are devoted to Sangiovese, with a bit of Merlot and chardonnay making up the rest) from their previous owners.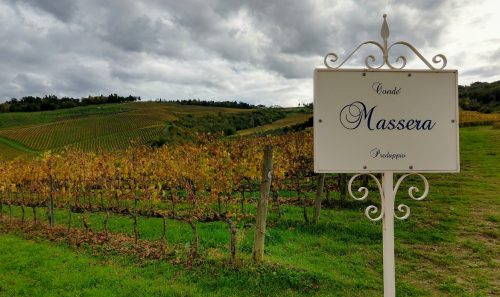 The U-shaped Condé estate has 52 parcels, from which 7 wines are made, and boasts plantings dating back to the late 1930s on Spungone soils (sandy, sponge-like limestone rich in ancient seabed fossils) that date back a lot further (over three million years, to the Pliocene). In other words, it's prime Sangio growing territory, with good winegrowing and winemaking talent behind it (including agronomist Federico Curtaz, eonologist Stefano Zoli, and Tuscan consultant Federico Staderini). Of course, they also have olive production. And, of course, they're organic ("for me, it was crucial," notes Chiara, "in terms of respect; I don't want to change the balance that we have in the area").
Chiara Condello has four acres of her own to play with on the estate, and has access to all of Condé's winemaking resources. But before you write her off as embodying the stereotype of a modern European princess, you should know that Chiara studied Economics at Luigi Bocconi University in Milan; and got her CEMS Master in International Management; and is currently studying eonology; and seems to know what the hell she is doing when it comes to making Sangiovese (something that I learned firsthand when tasting these wines during a recent media visit)…


2017 Condé Sangiovese Rosato Forlì (Emilia-Romagna, $NA)
Sangio is one of the most underestimated varieties for rosé production, and the Forlì is a good Exhibit A example of why this grape should be on your rosato radar. Strawberry, watermelon, roses, raspberry, cherry, citrus peel, vivacity – in other words, all of the delightful rosé stuff that you want, with none of the overly-astringent stuff that you don't.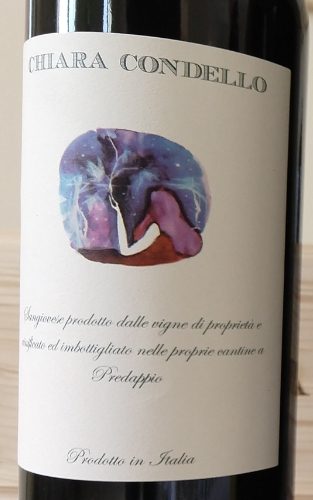 2015 Chiara Condello Romagna Sangiovese (Emilia-Romagna, $NA)
Condello blends this pet-project red using grapes from vines that are at least a decade older than she is, planted on the estate's three different soil types (including more clay and marine rock in addition to the aforementioned spungone). The result is a balanced presentation of Romagna Sangio – tobacco, dark herbs, deep black fruits (including cherries and plums), but with floral notes, lift, and minerality. It's at once bold, pretty, and easy to like.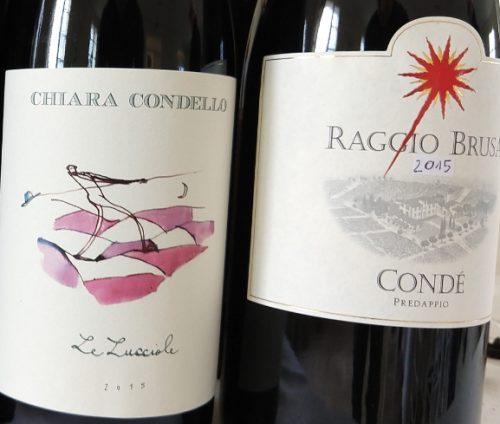 2015 Chiara Condello 'Le Lucciole' Rosso (Emilia-Romagna, $NA)
About 4000 bottles were made of "the fireflies," a 100% Sangiovese from Condé's clay soils, aged in 35 hl slavonian oak casks. This is a more serious effort: tight, young, and refined. It's spicy, smoky, and floral on the nose, followed by a mouthfeel that is full of dark  cherry and plum fruits, but presented with a gentleness that's getting rare in high-end Sangio these days. The finish is full of mineral, smoke, and red berries, and it lingers almost as long as the memory of drinking this beauty.

2015 Condé 'Raggio Brusa' Sangiovese Predappio Riserva (Emilia-Romagna, $NA)
With a name like "Burning Ray" (of the site's sun exposure), I suppose you would be forgiven for picturing a more intense, burlish, riper red, and you'd be mostly right. From rocky soils, this is definitely Condé's more robust Sangiovese – smoky, dark, and full of riper (and in some cases, raisined) red fruit flavors. But… there are also dried rose petals and graphite, and while it's undoubtedly intense, it's also got lift, focus, and purity. It finishes with senses of perfume and fresh juiciness, and, dare we say it, hope in this producer's winemaking youth.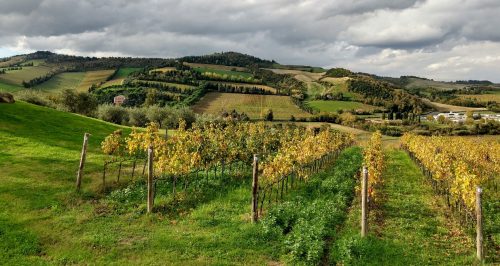 Cheers!