"That's just… man, that's just… NOT right!"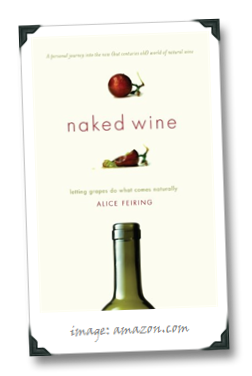 The above quote is from a friend of mine, in reaction to learning that some of his favorite wines – and, in fact, probably most wines – are made with grapes purchased from growers. As in, grapes that did not come from a patch of land directly behind a winery building on a farm somewhere, tended with care by the winemaker's own hands.
Imagine how he would have felt if he'd seen the Alcohol and Tobacco Tax and Trade Bureau's list of "Materials authorized for the treatment of wine and juice."  While it's not quite as bad as the list of additives that are used to "enhance" our processed foodstuffs, it certainly feels a lot more "McDonald's" than "Old MacDonald."
As consumers, lacking evidence to the alternative we have a tendency to assume (naively) that what we consume is fundamentally natural, or that a "natural" product is somehow a superior one.  This premise – that the natural is always the better – serves as a driving force behind award-winning wine journalist Alice Feiring's new book, Naked Wine: Letting Grapes Do What Comes Naturally ($10 eBook, or about $15 in print – I received an advanced review copy).
Feiring is a self-proclaimed polarizing figure in the wine world, and if her intention with Naked Wine was to solidify her controversial status, she could hardly have chosen a better cement than the topic of "natural wine"…
Dividing lines seem to have been drawn when it comes to natural wine: on one side, the Michel Bettanes of the world, who (perhaps because they award higher ratings to wines that are not in the natural wine camp?) decry natural winemaking as a fool's errand; on the other, the Alice Feirings, who while not exactly screaming "Fast Food Nation"-style foul play, are at least insinuating that wine that is not made "naturally" is at best deceitful in how it's marketed to the wine world, and at worst isn't worth drinking at all.
One of the primary issue with natural wine is that it lacks anything close to standard definition.  Within the wine geek community, it's usually meant to describe wines that have had little, if any, additions to initiate fermentation or prevent spoilage – at a minimum, no yeast inoculation, and little or no sulfur.  In turn, this drastically increases the probability of errant behavior during fermentation, adds difficulty in keeping the wine fresh during transport, and likely invites the spoilage yeasts such as brettanomyces (something I would consider a serious flaw in moderate-to-large doses, though Feiring seems to be on the opposite end of that spectrum: in Naked Wine, she waxes poetic over a wine she partly describes as having aromas of horse sweat).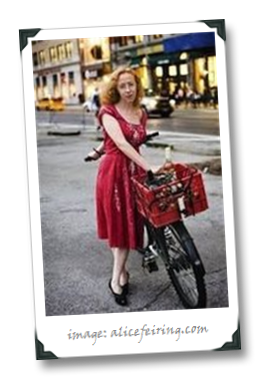 I am of the strong opinion that natural winemaking is viable. I have tasted wines made with minimal sulfer that were decades old, from producers like Cahor's Clos Seguier (whose 2006 Malbec made my "Top 10 Most Interesting Wines of the Year" list for 2010), that were insanely fresh and vibrant, and free of distracting amounts of funkiness. I've had others that I would not use to wash my car after accidentally running over a skunk for fear that they would make it smell even worse – it doesn't always work, and takes a deft hand to pull off correctly.
Much of Naked Wine is spent chronicling Feiring's European journeys in which she seeks out the producers who may be doing it right, tryingto  uncover how the world of natural winemaking operates – and why and how it came about in the first place.  The jaunt is kicked off by Feiring's bold move to try her own hand at natural winemaking, working under the guidance of Kevin Hamel at Pellegrini Family Vineyards, trying to see small batch of Sagrantino from grape to glass with as little intervention as possible in between.  The poor Sagrantino becomes a minor player in the whole affair, bookending the European travels – which I found disappointing, because Feiring's prose is at its most stellar when she recounts the emotional ups and downs of her vintner's experience.
Maybe too much of Naked Wine is spent chronicling that Conrad-ian journey into the heart of natural winemaking darkness, actually.  All of the natural wine rivers traversed by Feiring lead to Jacques Néauport, who had a prolific career as consultant and is widely credited with creating the natural winemaking movement.  When Feiring finally finds her way to Néauport's dinner table for an interview in which she hopes to take a nibble from the forbidden fruit of natural wine's genesis, the result is a bit anti-climactic, if charming in its Zen simplicity: "There is no answer," he tells her.  Néauport, it turns out, simply wanted to make wine without sulfur in order to reduce the impact of the hangovers he felt after copiously drinking wines that did have sulfur added.
Naked Wine – and Feiring herself – ultimately remain controversial because they take on an attitude and air about the topic of natural wine that could justifiable be called dogmatic. In treating natural wines as a sort of pinnacle, the implication is that wines not made in the same way are inferior.  Which is a bit like saying that McDonald's shouldn't be in business at all precisely because it's not Old MacDonald.
The trouble with such an approach is that it ignores the legitimacy of the vast majority of wines on the market today, many of which are arguably more manufactured than grown, but whose consumers don't really care so long as they taste good, are reasonably priced and aren't full of medically-unsafe amounts of additional ingredients – and for $7 / bottle, is the argument against them really worth making at all?
Fine wine, however, is a different story; while certainly there must be some expensive, high-scoring fine wines that undergo terroir-masking manipulations that consumers might find questionable (if not detestable), the odds are probably stacked against most fine wines being made that way.
Naked Wine might confuse transparency in fine winemaking techniques with outright deception, or lack of viability, and it may ring the dogma bell a bit to often – and too loudly – for some, but it will almost certainly make you think differently about how wine is made, and that alone makes it worth the price of admission.
Cheers!