I was recently interviewed for an article that appeared on financial management website Mint.com's Frugal Foodie blog, titled Will Joining a Wine Club Make or Break Your Budget.
The topic (obviously) was the potential financial implications of joining a wine club, and how to find the right club without getting fleeced. This was strange one for me; although (obviously) related to wine, the only experience I have with wine clubs is (enviously) assisting other people in selecting the best ones to fit their wine goals and budgets.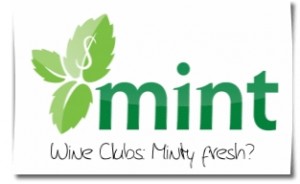 That's because I live in the Communist-wealth of Pennsylvania, whose state-run monopoly of alcohol sales and distribution essentially make joining a wine club, for me, impossible (or, at best, economically infeasible).
My basic take is that it's probably never been easier to find good deals on a wine club.  Why?  For one, there's a great deal of competition, despite the strange archaic state of  U.S. alcohol shipping laws – and there are even a good number of international wine clubs cropping up.  The other factor possibly fueling high competition and good deals in the wine club space is that there's still a glut of wine inventory that has built up due to the down global economy.  My guess is that people can wheel-and-deal their way to some sweet buys with those wine clubs – at least until the market picks up.
One of the key differentiators (if not THE key) between wine clubs is customer service.  Given the level of competition, if a wine club isn't willing to customize for you then it's probably not worth giving them your hard-earned cash.
Many of you out there will have much more practical experience than I do with wine clubs.  Are you a wine club member?  Have you ever had to ditch a wine club?  Shout it out in the comments!
Cheers!