Don't have your Winter holiday shopping done yet?
Dang, you're probably screwed, then!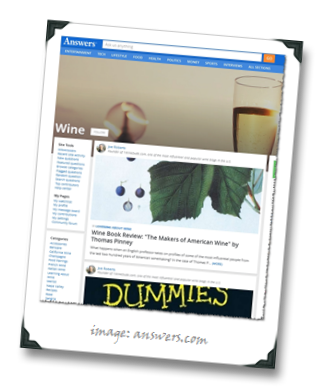 Oh well, best to start drinking, right?
Given that the holiday gift rush has been on my mind, the December 2014 Wine.Answers.com article roundup is all about wine-related gift action this month. Unfortunately, not all of the products are sure-fire hits, as you'll see when you check out some of the review action below:
Wine Product Review: VinEdge Wine Preservation System
I gotta admit, I did not "get" the VinEdge. I watched the videos, I tried multiple bottles, etc., etc., etc., but couldn't get this thing to work consistently.
Wine Product Review: Napa Wine Chiller
An interesting take on chilling wine, and a conversation-starter, no doubt. But when I used this thing, part of me was impressed, and the other part of me was scared to death that I was going to break expensive stemware. Read the review and you'll see what I mean.
Three Great Holiday Stocking Stuffers for Wine Lovers
And so, after those somewhat unsuccessful wine accessory attempts, I chose a different route and decided to recommend three stocking-stuffer sized wine gift ideas that I know are good choices for the vinously-affected.
Wine Book Review: "The Makers of American Wine" by Thomas Pinney
And to end on a high note, I offer my (glowing) take on Thomas Pinney's excellent book, "The Makers of American Wine: A Record of Two Hundred Years." This is the kind of book that most wine writers wish that they had the patience and chops to deliver.
Cheers – and Happy Holidays!