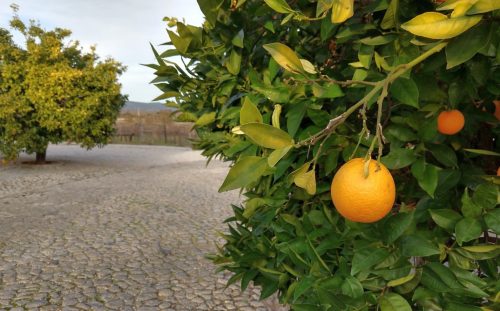 When you visit Alentejo's Cortes de Cima (as I did late in 2019 on a media jaunt), you realize that their geese are more than just "a loud alarm system" (as Winemaking Director Hamilton Reis put it).
Those geese also eat vineyard pests, like slugs and snails. That's not the only traditional thing that Cortes de Cima is into employing, as they also (in true Alentejo style) utilize various sizes of clay amphorae during winemaking, which results in about 16-18% evaporation that naturally concentrates the wines aged therein.
That's about as far as the tradition goes here, however. Though that makes sense when you consider that Cortes de Cima is owned by a Danish guy with a Californian wife who met in Malaysia and, during a sailing trip, got waylaid in Portugal for repairs in the 1980s and fell in love with the place so hard that they decided to buy an estate and plant vines there.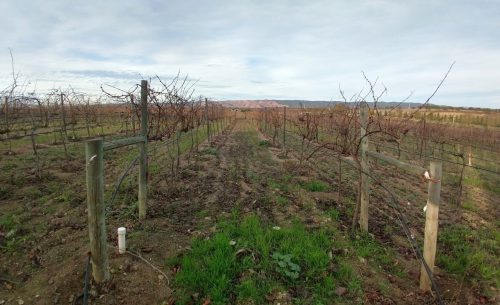 As for those clay pots, Cortes de Cima prefers them unlined/in-pitched. "In the end, I'm just helping to get the raw materials from the vines to the wines. [The grapes] are just envelopes, the message is the place where they are growing. You should not ice the cake if the cake doesn't need icing" explained Reis. And these cakes absolutely don't need icing, folks…

2018 Cortes de Cima Chamine Branco (Vinho Regional Alentejano, $15)
In some ways, this white blend (of Alvarinho, Verdelho, and Sauvignon Blanc) is one of the more traditional products of Cortes de Cima's production. When they were founded, Alentejo was better known for white wines than for its now well-regarded powerhouse reds. Analysis with the help of UC Davis showed at the time that reds would fare better ("the other producers said we were crazy," noted Reis). Herbal, edgy, citric, refreshing, and very, very tasty, there is lovely exotic fruit action here. That nice combo of freshness and ripeness comes courtesy of coastal area vines, which see plenty of the famous Alentejo sunlight, but cool down faster and have a longer ripening curve than their more inland cousins.

2015 Cortes de Cima Tinto (Vinho Regional Alentejano, $20)
A somewhat unlikely mix of Aragonez, Syrah, Touriga Nacional, and Petit Verdot, aged in 225L French oak with un-toasted heads, this red has impeccable balance for the money. Silky, deep, juicy, plummy, mineral, spicy (think pepper and licorice), smoky, and poised, there persistent and consistent layers of black fruits and a good amount of structure, too. Quite an achievement for under $25.

2016 Cortes de Cima Amphora Tinto (Vinho Regional Alentejano, $NA)
During maturation, this blend (Aragonez, Syrah, Touriga NAcional, and Trincadeira) moves from clay pots to smaller jars for preservation. The process imbues it with character and texture, balancing fullness with hints of violets, clay, and dried herbs, and flavors of red and black cherries and plums. Basically, most people will go ga-ga for stuff like this (geeks and non-geeks alike).

2014 Cortes de Cima Incognito (Vinho Regional Alentejano, $110)
Their oldest Syrah plantings (on calcareous soils), aged in 50% new French oak… so, built to be the prestige line. And it worked; only made in exceptional vintages, this red's success forced the Denominação de Origem Controlada to allow Syrah in the region's labeling. Juicy, deep, dark, meaty, structured, and downright severe, this is powerful, leathery, and spicy stuff. Going on six years, it's not even at middle age yet.

2014 Cortes de Cima Reserva Tinto (Vinho Regional Alentejano, $90)
An Aragonez base, with additions of Syrah, Touriga Nacional, and Tinta Franca, this is your red Iberian wine if you're into complex aromatics. Tobacco, dried flowers, cherries, smoke, meat, pepper, cigar, cedar, balsamic, dried herbs, mint… and that's really just scratching the surface. The palate is deep and almost profound, as well as being both savory and fresh, large and balanced, concentrated and spicy. In fact, it seems to stay spicy o the finish for about… forever…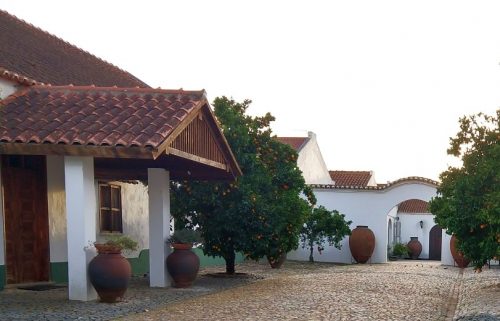 Cheers!