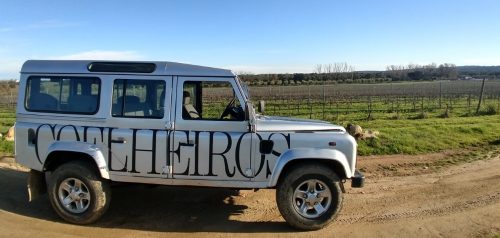 Among the 800 hectares of property upon which Alentejo's Herdade de Coelheiros grows walnuts and cork trees sits about 50 hectares of vines. Though their history date back to the mid-1400s (as a hunting estate), those vines that source Coelheiros' modern wines were replanted over 500 years later, in 1981.
That's because under Portugal's dictatorship, the region was designated to grow grain, rather than to adhere to its ancient tradition of the vine.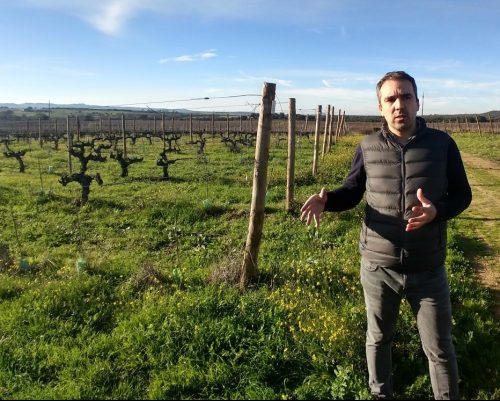 Winemaking in Alentejo has a rich history, of course, but interestingly for this formerly remote area in Alentejo, wine consumption was local; after all, its residents weren't likely to get vino from anywhere else for the better part of 400 or so years.
Colheiros has a head start on much of Alentejo when it comes to the region's modern New Renaissance: along with Esporão, they were one of the first wine companies to reinvest in the region after the fall of the Estado Novo. And, apparently, the time has come to reinvent themselves yet again…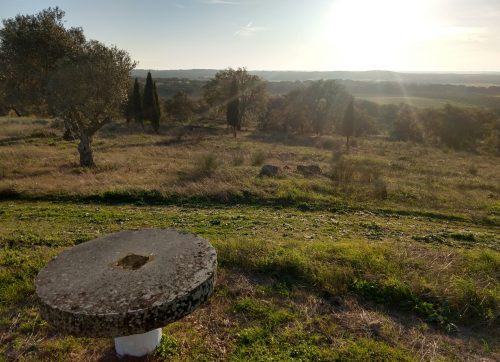 "We're in a new time in Alentejo," oenologist Luís Patrão told me when I visited Coelheiros on a media tour (back when we could still do those things). "Especially in a time when we're faced with climate change. That's the most difficult thing we're going to face; all we can do is adapt. The goal is to be making wine here 100, 200 years from now."
In the 1980s, planting international grapes was en vogue, but Patrão sees Alentejo's indigenous (and, in some cases, adopted) varieties as the key to Coelheiros' – and the region's – future. Case in point: Arinto, which is adaptable, keeping its notable acidity even with warming weather conditions.
Of course, if the wines sucked then none of this would matter; but they don't, and so it does…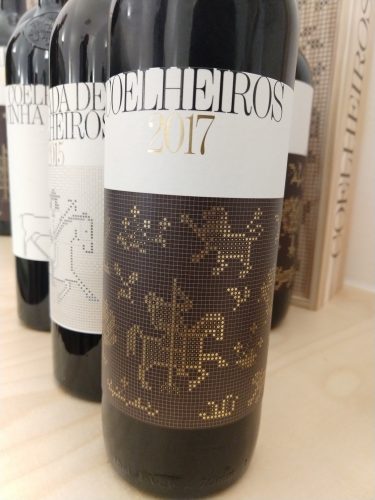 2018 Herdade de Coelheiros 'Coelheiros' Branco (Alentejo, $15)
Speaking of Arinto it's the showcase in this white, with a smattering of Antão Vaz to fill things out. Pineapple, citrus, minerals, green herb notes, gorgeous acidity; things are just deliciously focused in this, more so than I would have expected at the price point.

2017 Herdade de Coelheiros 'Tapada de Coelheiros' Branco (Alentejo, $NA)
A blend of dry-farmed Arinto and Roupeiro, the tropical flavor preference of Coelheiros continues here, but it's accompanied by ripe peaches and pears. A nice hint of citrus-pith astringency, linear acidity, and a touch of lees-like cream all make this textural and interesting; a nutty, toasty finish adds complexity. Ripe, yes (we're in Alentejo), but thoroughly elegant, too.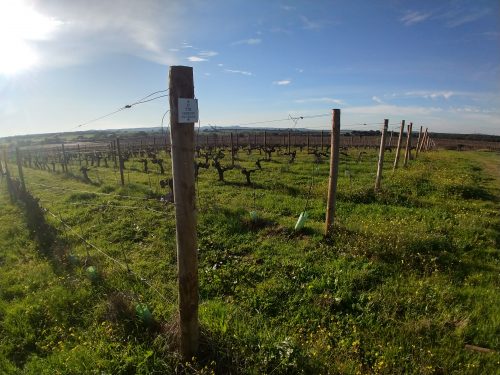 2015 Herdade de Coelheiros 'Tapada de Coelheiros' Tinto (Alentejo, $NA)
Not an indigenous piece of grape skin is to be found in this (still quite young) blend of Cabernet Sauvignon and Alicante Bouschet. Plenty of ass-kicking red wine kung-fu is to be found here, however; dried herbs, licorice, violets, cassis, black cherry, red plum, currants… there's just a lot to process (and to love). Concentrated, grippy, and powerful enough for the hedonists, but poised enough to shut up the haters.

2010 Herdade de Coelheiros Vinha do Taco Tinto (Alentejo, $NA)
A single vineyard (from granitic soils) expression of 100% Petit Verdot (I know, I know, we were talking about indigenous grapes… sorry…), named after the estate's historic hunting pavilion (now a tasting area). Earthy, spicy, gamey, brambly, chewy, plummy, smokey, savory, and lots of other -y adjectives, this is deep, ripe, structured, and basically doing its best impression of an entire three-course meal in a glass. At nearly a decade old, it's a mere babe, and the type of red that gives PV a good name.
Cheers!