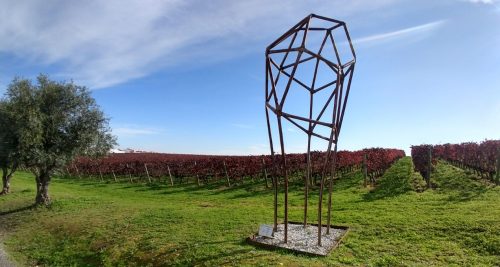 Portugal's Cartuxa is fairly well-known for being one of two wineries run by a wide-ranging non-profit foundation (focusing on developing the Évora region culturally). It's equally well-known for being named after a monastery and having roots going back to 15th Century Jesuit monks, and still employing amphora from the 1800s.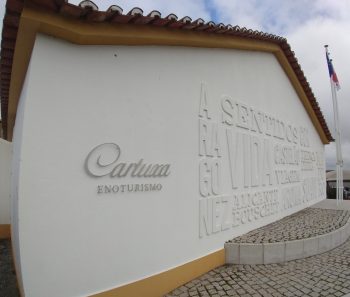 But Cartuxa is most famous for producing one of Portugal's most sought-after and historically expensive dry wines: the (arguably overpriced) Pêra-Manca Tinto, a wine that I'm not even going to discuss here, since during my media visit to Cartuxa back in December it wasn't even poured.
Despite getting Heismaned pretty hard on the PM Tinto pour, I can't help but have a great deal of respect for Cartuxa, and not just because of their foundation's mission of community development; their more affordable wines are, simply put, damned good ones…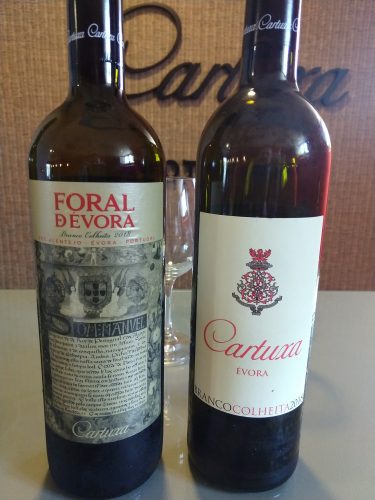 2018 Cartuxa Foral de Évora Branco (Alentejo, $NA)
This Malvasia is a minor wonder; it manages to be fruity, perfumed, tropical, floral, luxurious, creamy, substantial, long, and sexy AF, all while clocking in at a mere 12.5% ABV. Seems improbable, I suppose, but it's true, and happens to be impressive irresistible drinking.

2018 Cartuxa Évora Colheita Branco (Alentejo, $22)
Primarily Antão Vaz with a splash of Arinto, there's a lot going on with this one: herbs, citrus, melons, pears, bay leaf, and a palate that feels big, but balanced. The finish is long, with power and tension, and a healthy dose of citrus pith. Also an impressive effort, considering that this one never sees a single plank of wood during fermentation or aging.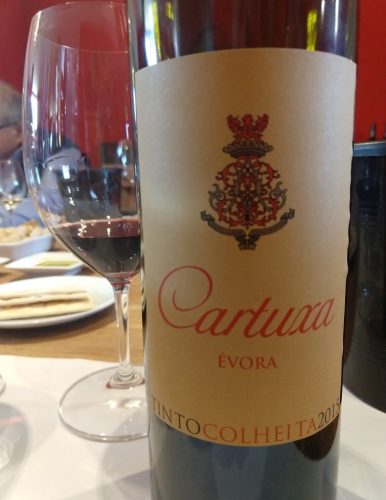 2015 Cartuxa Évora Colheita Tinto (Alentejo, $25)
A blend of Aragonez, Alicante Bouschet, and Trincadeira, this is a red that brings the spices (smoke, tobacco, wood, forest floor, and leather). The plum, currants, cassis, and black cherry flavors are concentrated and serious, and delivered with power and a modern sense of polished refinement.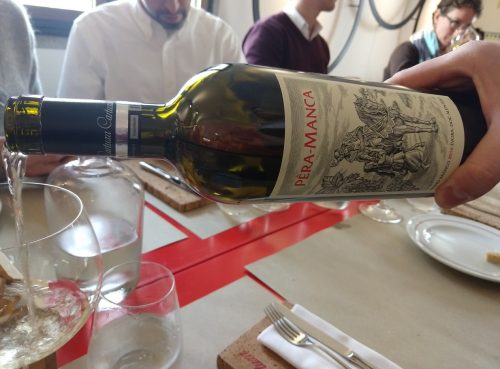 2016 Cartuxa Pêra-Manca Branco (Alentejo, $49)
As far as this dude is concerned, this white is where it's at as far as Cartuxa is concerned. Crafted from older vine Antão Vaz and Arinto, and balanced equally between stainless steel and French oak treatment, this is a little slice of Portugese branco céu. It's heady, butty, yeasty, round, complex, and silky, with a ton pear, blossom, and saline action. Gorgeous.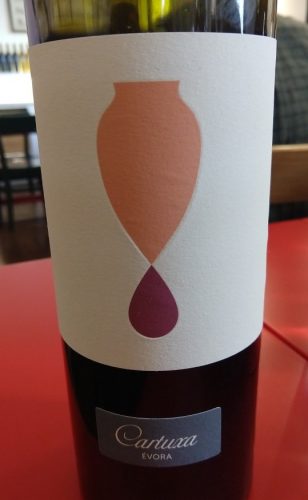 2017 Cartuxa de Talha Bio Tinto (Alentejo, $NA)
The obligatory "clay pot" amphora Alentejo wine. Dark, leathery, and peppery, full of violets, character, power, and finesse, Cartuxa squeezes every once of nuance that it can from Portugal's adopted son Alicante Bouschet grape here, deftly demonstrating why that variety is popular in Alentejo in the first place.
Cheers!