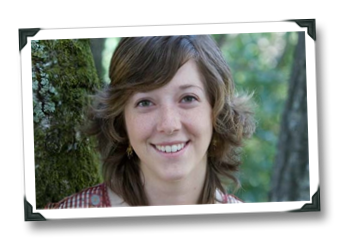 By now, you've heard of the Millennials.  Much has been written about this next generation of wine consumers, who according to NPR average 80+ text messages a day, have more disposable income (excluding mortgages) than their parents, are just reaching the legal U.S. drinking age, and are poised to displace Baby Boomers as the next big thing in wine consumption.  Hell, even I've written about them.
While we have heard quite a bit about Millennials' wine drinking, we haven't heard much about Millennials taking an active part in wine making.  Nor have we heard how Millennials involved in the wine industry view the buying habits of their peers.
Until now, that is. 
I recently caught up via email with certified Millennial Hailey Trefethen, daughter of John and Janet Trefethen.  Yes, that Trefethen, the "didn't they win Best Chardonnay in the World back in the late `70s?" Trefethen.  Hailey, along with brother Loren, has recently joined in the day-to-day involvement of the Trefethen wine business and while she's not making the wine itself, she's certainly making her presence known within the family enterprise and is a frequent traveling ambassador for her family's brand.
As you'll undoubtedly glean form reading the following interview, Hailey is well-spoken, passionate about the family business, and has a keen sense of where the wine industry is headed (not to mention being insightful enough to realize that her generation's rock music isn't as good as mine)…
How involved are you and your brother Loren in the day-to-day happenings at Trefethen?  Describe a typical 'Hailey day' at Trefethen for us.
First off, there really isn't a typical day…ever, but if I'm not off in some other state peddling wine it goes like this:
You can find me up at 6 am making muffins in my toaster oven (this is what I use to bribe our winemaking team to let me hang out with them). It seems to pay off as every Tuesday my family and our winemaking team get together and taste wine. Each week it's something a little different with everything from competitive tastings that include our wines and our competitors', to wines we don't make like Spanish reds or Albariños.
Then, Loren and I do whatever mom asks us to do, always trying to get done today what was due yesterday. At the end of the day you always find me in having a glass of wine with our visitors center staff and direct sales team, talking about what happened that day, what else we can do to improve, and just kind of well, shooting the shit.
A lot of my day to day activities involve staying in the loop and helping to connect everyone- knowing what is going on in the vineyard, in the lab, in every part of the winery.
How many times a week do you wake up and say to yourself, "Holy *#&%, my family makes Trefethen wines, and we totally rock!" ?
Every other Thursday. Seriously. It happens right after we meet with our vineyard and production team. I get so pumped after hearing everything that we are doing, I feel absolutely invincible and can't help but think "damn we are good"!
What perspective are you bringing to your work at Trefethen? What do you think that you and Loren contribute the most to the wine enterprise as the next generation of the family?
A lot of it is just a new face. I think it is refreshing for people to know that there are new minds at Trefethen, young ones too. Although some think I'm a little too young, I get a lot of, "are you even old enough to drink?" It gets better after I open my mouth and start talking wine though.
We try and enhance the energy that already was here, re-enforce the fact that we are an approachable wine brand and we have as much fun as possible here.
Do you ever, in your heart of hearts, wonder if your parents named you and your brother specifically so that they could create a flagship wine called "HaLo" ?
Yes, but they obviously got to order wrong, I should have been born first. Loren, being born first, argues that it should be called LoHa- and then we would corner the Hawaiian market.
Do you sense any changes in the wine world between your generation and your parents' generation?
Definitely. Both in the trade and with the consumer.
My parents generation are great wine drinkers. They are the ones that said wine is the norm, it is something that should be enjoyed often, if not every night. They have communicated this to their children, my generation who are going to be even better wine drinkers… once they all turn 21. We don't have much tolerance for pretension. We, "the millennials" are going out and trying all kinds of wines, we are figuring out what we like on our own.
Do a lot of the bands that your generation listens to really suck, or am I just becoming a crotchety old man?
I'm not saying ours sucks, but you guys definitely had the best!
There's a lot of talk about how the Millennial generation will be changing wine consumption and buying patters.  Most of this talk has been between people who aren't Millennials.  As a Millennial, what's your take on the change ahead for the wine industry?  Where do you think Millennials will be turning to get their wine info. and to help them make their wine buying decisions?
We have all seen the trend of label buying, something very popular among the millennials, and props to them- you have to start somewhere. But, I think however willing this new generation is to try new things, eventually they will settle down. People, no matter their age, want a wine that is consistently reliable.
Who will they turn to? An interesting question. The internet is changing every part of publishing, and wine publishing is no exception. This industry has been dominated for so long by very few publications. This is changing, and we have seen a huge increase in wine blogging, with writers and readers alike. There are so many more perspectives, and voices accessible online. Eventually, I do think it will consolidate and certain leaders will emerge who have really figured out how to use the web to effectively talk about wine. The web has been amazing in allowing word of mouth to be even more powerful, people can tell more people about a wine they like faster than ever before. Wine has always been a social instigator, people are constantly coming together to enjoy and talk about wine, and now they have another medium to do it in.
What excites you about the future of Trefethen?  What are the things you're proudest of about your family's wines?
While we might be over 40 years old, the thinking and innovation that goes on here on a daily basis is incredibly stimulating. Being 100% estate grown allows us to look at all parts of the process, from farming, to winemaking. We have the opportunity to do more trials and small lots. Whether it be dry farming Cabernet or creating a rock-star Malbec blend, we often have the rest of the valley talking, especially grape growers.
It's hard not to be proud of award winning world class wines, but it's actually the people behind it all that I am most proud of. My parents have created an amazing place, spectacular wines, and a team that does it year after year.
Cheers!
(images: trefethen.com)