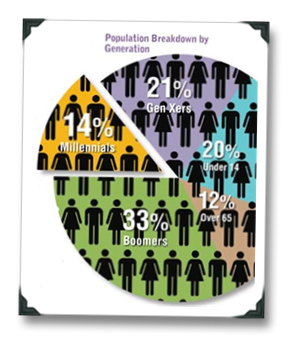 The latest issue of Wine Enthusiast has some advice for wineries and wine wine marketers on how to handle the next generation of wine consumers – and it's probably wrong.
Well, it's at least incomplete.
In the May 2009 issue of Wine Enthusiast, which I received as a sample from the recent TasteCamp East in Long Island, has an interesting article by Kathleen Buckley titled "The Millennial Effect."  I'm not a Millennial myself, but I can appreciate the challenge that PR in general will have to overcome to engage that target market.  After all, they don't respond to the mindless, unidirectional marketing tactics that have been the staple of the "traditional" marketing machine.
Apparently, according to the WE article, Millennials think about wine first and foremost as fun, don't drink to get drunk, want a story and a compelling value proposition if they are to be a marketing target, and they love sparkling wine.
In my book, all of that simply means that the Millennials aren't morons.
The advice from WE?
"Get into Social Networking.  Think Facebook… Flikr a label or Twitter a wine recommendation… If your phone does tricks, use them."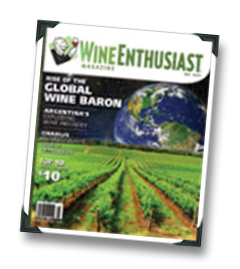 In my book, that simply sounds like a recipe for disaster.
At least, it's not a complete recipe for engaging Millennials about wine.
In fact, it doesn't say anything about actually engaging wine consumers.  Twitter, Facebook, Flikr, even blogs… last time I checked, these are just tools.  If you want to engage Millennials – hell, any wine consumers for that matter – here's some advice that you can take to the bank: actually engage us about your wine / clients / products / etc.
Yeah, it's that simple.
In fact, if you're in the wine world and you were serious about how to get your message across to the Millennial generation, you'd already know how to do it, because Millennials regularly give this advice away for free nearly every day. Don't believe me?  Check out millennier.wordpress.com.
Sure, use the tools that everyone is using to engage each other, but don't use the tools without having the desire to engage in a two-way conversation.  Otherwise, that marketing-savvy next generation of wine consumers will eat you for lunch on Twitter.
The WE article doesn't mention much about wine blogs, but there's plenty to talk about on that front now that Vintank, the wine and technology think-tank firm headed by Inertia Beverage founder Paul Mabray, has released their new report, titled The state of Wine Industry Social Media.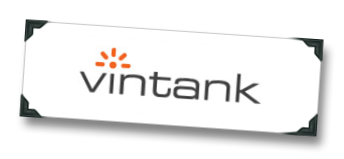 The latest Vintank report is one of the few available that has any meaningful statistics on the influence of wine blogging, and it shows that if you're in wine PR and you're ignoring wine blogs, you're probably making a big blunder.
Some highlights of the Vintank report findings:
Every blogger that has an audience over 20 people has influence that is relevant.
Wine bloggers in aggregate may be more powerful than traditional online outlets.
According to data from Compete, the top 20 wine bloggers in aggregate have a larger audience than the Wine Spectator online.
That last one is my personal fave.
Vintank has confirmed what many have suspected for a long time, and it's something that sponsors of events like the Wine Bloggers Conference and TasteCamp "get," which is that wine bloggers may have small reaches individually, but collectively have a potentially enormous reach.  Ignore us at your marketing peril.
Cheers!
(images: babble.com, winemag.com, vinfolio.com)