The March issue of Sommelier Journal is dedicated to the topic of wine education, and (as always) is well worth a read for wine pros and serious wine geeks alike.  It contains a great follow-up article by Master Sommelier Tim Gaiser on the current status of the wine certification landscape, so the issue got me thinking (as it always does) about repercussions beyond the world of professional wine service, and into the worlds of wine writing and passionate wine enthusiasts.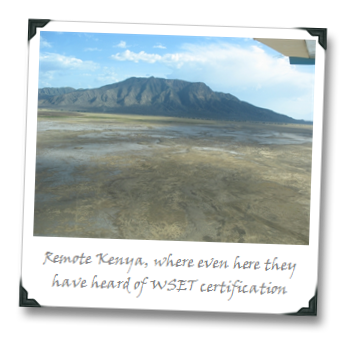 And it got me thinking that YOU probably should get a wine certification.  it also got me thinking about the remote area of Shompole in Kenya, where even in a place where you have to buzz the runway in a small Cesna to scare zebras off of it before you can land, they saw value in the WSET certification (more on that in a minute).
Chances are if you're reading this, you're a passionate wine enthusiast, a wine professional, or a wine writer (or any combination of one or more of those).  Actually, according to Alexa.com stats on my blog, chances are you're a female between the ages of 25 and 44 with a decent amount of disposable income, living in the U.S. and surfing this blog from your work computer (shame on you!).
Anyway, I am growing increasingly convinced that wine certification suits 1WineDude.com readers, and is growing more and more applicable to a larger and larger audience of wine lovers.  And I'm gonna give you three reasons why YOU should get a cert.  And No, I don't work for any of those certification bodies.
I know what you might be thinking, which is something along the lines of "Why do I need a certification to be an expert on how much I like or dislike what I shove into my mouth?!??" And the answer of course is that you don't need a certification for that.
You need it for other reasons.  Hear me out before you shut me out – first I need to take you to the hot salt flats of the Great Rift Valley in remote Kenya…
First thing you need to understand is that there are tons of wine certs out there, and most of them don't mean bumpkis outside of the town in which they're based.  Gaiser's article contains a table outlining some of the wine certification / education bodies that have the most clout, and while it's still admittedly a bit of alphabet soup in terms of confusing multiple acronyms following people's names, it's a good place to start to find a cert. that will mean something to the world at large.
Which brings us to Shompole.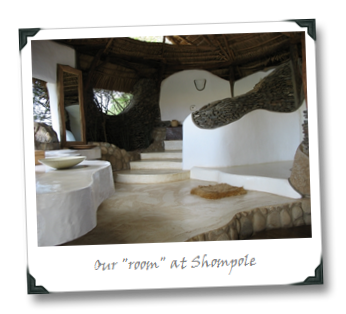 A few years ago, I toured through Kenya. The first stop (after landing in Nairobi and being escorted through security in what I now think might have been a bribery scenario to get us through customs… not sure…) was via Cesna to the remote salt flats near Mt. Shompole, where we stayed in a Zen-like resort structure built into the surrounding hillsides.  The area consists of a) a Maasai village, b) Mt. Shompole, c) the resort, d) lots of intense wild animals that could kill you within seconds.  In other words, it was amazing, but difficult to convey just how remote this place is.  It borders Tanzania, and one day we drove through a dust storm to Lake Natron, which technically sits over the border in Tanzania. The border was marked by a small obelisk, and a lone male wildebeest grazed nearby. Dennis, my Maasai guide, turned to me and jokingly asked, "we are at the border with Tanzania – do you have your passport?"  Borders mean nothing to these local people – or to the wildebeests.
I arrived at Shompole at the end of the "busy season" and had the entire place more-or-less to myself, and most nights dined with the proprietors.  When I expressed an interest in the South African wine that we we sharing at dinner, they asked me how I knew so much about wine and I told them about my then recent WSET certification. They had heard of WSET and instantly invited me back to stay for a week, for free, if I was willing to come up with (and teach) a wine introduction program for their resort staff.
That's the kind of opportunity that you won't get without a certification – and it speaks to the power of the WSET brand worldwide.
So, apart from free lodging in beautiful, exotic, and dangerous remote locals, here are three other reasons you might want to consider getting certified:
Reason 1: You Will Taste Your Palate Off
If you want to get a bit more serious about your pursuit of all things gloriously wine, you need to taste.  A lot.  It's the single most important thing that you can do to gain knowledge about wine, as well as to gain knowledge about your preferences in wine.  A good series of wine certification classes will give you the opportunity to do both.
Reason Two: Everyone Else Is Doing It
Ok, it's not the greatest of reasons and your parents warned about the whole friends-jumping-off-of-bridges thing, but the fact of the matter is that it is becoming increasingly more popular to pursue and achieve these certifications, to the point where they are becoming harder to get into and are changing their exams and evolving their curriculum to become more challenging.
Reason Three: Show You Know
Do you need more justification on this than my Shompole story?  Really?  Ok, how's this – there are a lot of people trying to get into the wine industry right now, and thousands of wine bloggers.  If you're in either or both of those camps, then getting a well-recognized cert. can help you differentiate yourself in a crowded field.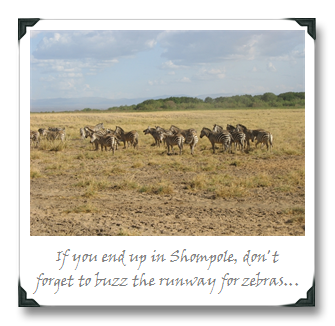 Cheers (and happy educatin')!
(images: 1windude.com)