I had a hankerin' for a giveaway, and for something fun and off-beat (I know, right?  me being offbeat?  what-what-WHAT?!??) and so for this edition of giveaway action we're doubling up on the prizes and YOU can win just by leaving a comment!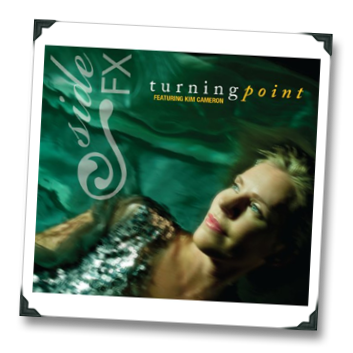 I was recently (that's "recently" as in my version of "recently" – which is measured in months – and not recently in normal human terms) turned onto a band called side FX, who feature the interesting vocals of wine fan Kim Cameron, and who (according to their publicist) have built their career by performing at wine tasting events.
Now, as a member of a hard-working (that's "hard working" in the "It's a long way to the top if you wanna rock'n'roll" AC/DC sense, not in the 9-to-5 sense) rock band myself who has played in just about every scenario that you can imagine (including wine tasting events, which are usually a great gig), I was intrigued and the publicist sent over some review copies of side FX's album Turning Point [ for laughably funny "rawk stah" photos of me pretending to be a musician, check out the inset pics below ].
Fans of well-crafted, pop-infused hooks and musicianship will dig Turning Point, I think – the more astute listeners will pick out a variety of influences from `80s Go-Go's pop to country and UK club dance beats.
Anyway, today we're giving away a copy of Turning Point and throwing in a copy of my band's pop-influenced album Cloud & Water.  Here's how it works:
YOU leave a comment describing the worst band that you ever saw live while you were drinking (because if a band stinks when you're buzzing, then they probably really suck). In one week, using a super-secret random process, I will select one commenter as the WINNER.
My personal selection of the worst band that I ever saw while drinking (that's while I was drinking, though I've no proof that the band in question wasn't drinking)  is going to surprise you…
Believe it or not, it was Alice In Chains.  I know, right?
This was many, many, many moons ago, and the drinking on my part was certainly beer during pre-show tailgate party.  I was in Philly for a Van Halen concert; Alice in Chains ws the opening act, and they were terrible.  Terrible sound, terrible performance, and terribly hostile to the crowd, who started chanting "Eeeedie! Eeeeedie!" halfway through their opening set.
I know that AiC went on to produce a few albums full of total AWESOME, but that night they were struggling mightily.
Crazy, right?  Proof positive that just as in wine, in music one performance certainly does NOT a career make.
So let's hear it – to wine some music that doesn't suck, tell us what band sucked the most and ruined your buzz!
Oh, yeah – almost forgot: here are some of my promised wanna-be rock star shots: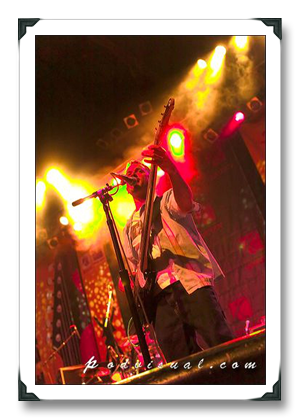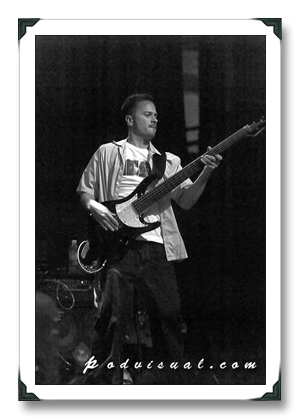 Cheers!
(images: amazon.com, podvisual.com)