In the (second to be recorded but third to be released) installment of my podcast thang, I interview Grammy-winning and platinum-album-selling artist Maynard James Keenan – who most will identify as the front man for TOOL, Puscifer and A Perfect Circle, but wine geeks will also know as the founder and fledgling winemaker of Arizona's Caduceus Cellars.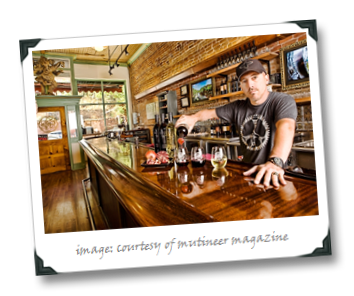 Maynard's entry into the wine world was the focus of the film Blood Into Wine, and my personal take is that he's onto something in AZ – and is not without talent in the winemaking department.
He's also not without a sense of dedication, and certainly not afraid of learning things the hard way – that's an aspect of his personality that comes through crystal clear in the course of this interview.
One could certainly be forgiven, after listening to this podcast, for developing the impression that Maynard is pretty (maybe too?) low-key for a rock star front man; but there's no way you're going to think his winemaking career is a superficial attempt to slap his name on a vanity project. If you're a betting person, you'd best bet that Maynard is in the wine biz for the long haul – and while he may be a famous hard-rock icon, he views his early attempts at winemaking as a passionate and humble beginner.
Having said that… he's at no shortage of strong opinions about how wine should be made!
Cheers, and enjoy!