How many of you caught the recent diatribes by both Guy Woodward (of Harpers) and Monika Elling (of Foundations Marketing Group in New York City) regarding the under-representation of women in the wine biz?
This quote from Elling summarizes the view pretty succinctly:
"I've been in the business some time and experienced it from several angles, and in the US specifically, where women buy over 70% of the total wine sold, the people that are gatekeepers are 99.9% men, so there in itself lies a massive disconnect… The wine industry by and large globally is stuck in another century, and despite a tremendous amount of change on the production side to bring that up to speed, the other elements show an entire sector woefully lacking is communication and marketing side."
Now, before I go ahead and agree with this – which I will – and offer my own thoughts on what could be done to help even the playing field, I feel compelled to first point out that, to me, the articles linked above are misleading.
I say this not because we all simply like to bitch and moan about stuff in the wine biz (which we do, male and female alike).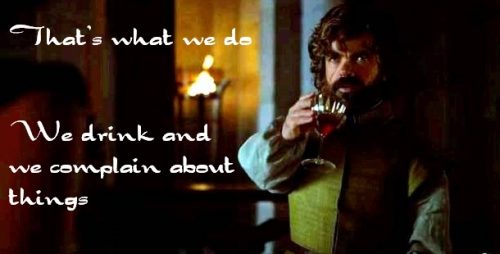 I say this because we can't ignore the fact that three of the most influential consumer-facing wine publications – JancisRobinson.com, The Wine Advocate, and Wine Enthusiast – are all essentially helmed by women. Think about that for a minute, because it's important.
While women certainly are not, at the time of this writing, represented proportionally to their consumer buying influence in positions of power throughout the wine trade, one could certainly argue that the are already achieving dominance within certain sectors of the wine biz. At least, they are as measured by holding positions of power in media that have considerable influence with both consumers and professional wine purchasers.
Ok, having said that… yeah, I agree that the wine biz, by most other counts, is still a club for white dudes. Usually older ones, at that.
There is, however, one simple way in which women winemakers, women farmers, women importers, and women PR reps can start to take the power back, and thus hopefully begin to tilt the tide of representation more fairly in line with their consumer buying majority…