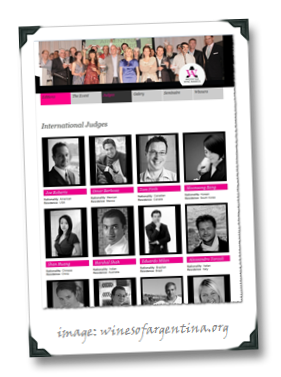 This coming February, I'll be representing Team USA in the 2013 Argentina Wine Awards. No, I won't be performing on the parallel bars – I'll be the sole U.S. judge on an international panel that includes writers, sommeliers, and other geeky wine folk from China, Brazil, Australia, Italy, Spain, South Korea, Mexico, Canada, Switzerland and the UK (who somehow managed to get two representatives), all of whom will convene in Argentina to taste through something like 750 wines over the course of a few days.
"Designed to benchmark and reward the quality and advancement of the Argentine wine industry, the Argentina Wine Awards have established themselves as the most important event in the local calendar as well as being increasingly followed with interest by those in the wider world of wine. Over 740 wine samples participated in the 2012 edition."
I'm stoked – and not a little intimidated (representing the country? no pressure!) – to get back down to Argentina, a place I haven't visited in nearly two years (and where I ate well, drank well, and was unbelievable sick… there will be a Z-pack in the travel bag this time).
The reason I'm telling you all of this? I need your help!…