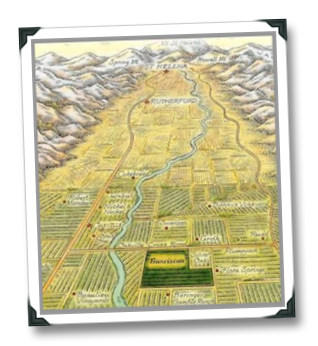 A funny thing happened on my way to the 2010 Pro Wine Writers Symposium.
I did some research, and found what I was looking for, just not where I expected to find it.
Since my Symposium fellowship was underwritten by Franciscan, I'm planning on a visit to the winery when I'm in Napa next month.   So I was digging around on the 'global interwebs' to get my bearings on all things Franciscan before the visit.  Reasons being that I wanted to get a solid starting point of Franciscan knowledge from which to branch out when I ask them questions and generally get all, you know, in-depth on them (you know how I am); also I'm a total geek and that kind of stuff is fun for me.
Not that I am without some knowledge of Franciscan – I've tasted some of their flagship wines, and their website is chock full of background on their Napa legacy (and with a past that featured Agustin Huneeus and one of the first real "Meritage" wines, your bragging rights around having a 'legacy' are pretty safe) and their take-it-to-perfectionist-extremes focus on blending.
As for what's happening now (and I mean, right this second) at Franciscan… not so much.  I didn't find anything at their website to connect me to the current happenings of the people there.
Nada.
I did find some of that information, though – just not at Franciscan.com, and not without a bit of digging…