About a year ago, I unwittingly unleashed a minor sh*tstorm when I taste-tested some very good chocolates and paired them with some very good wine and found the match up to be not-so-very-good.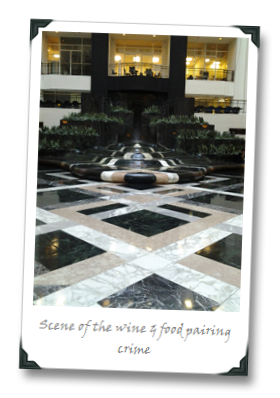 The main issue then was that the very good chocolates in question were designed specifically to pair with wines. And yet, time and time again I find myself coming back to a conclusion that is almost as certain in the wine and food pairing world as death and taxes are to the "real" world:
Most wine and chocolate pairings simply DO NOT work.
The vast majority of the time, the chocolate is too robust, and it clobbers the paired wine. This is because most still, dry wines – even hefty, hearty reds – just lack the jabs to counter chocolate's overall lack of subtlety and bitter power-punch. The match-up might work for some people, but probably doesn't work for most people.
There are, of course exceptions – more on those in a minute – but they are just that: exceptions. You're usually far, far better served enjoying the wine and then later enjoying the chocolate, keeping them as far away from one another in the process, lest they start the palate equivalent of a Ballroom Blitz.
So you can imagine the pants-crapping emotions I experienced when I was recently hired to choose the wines for a wine and chocolate pairing corporate event held in Philly's iconic Curtis Center. Yiiiiiiiiiiiiiiiikeeeessssssssssssssssssssss!…