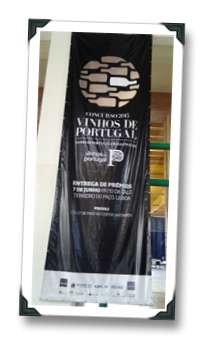 Last month, I was one of the International judges in the 2013 Wines of Portugal Challenge, an annual event that was recently opened up to include wine-type-folks from outside of Portugal in the judging pool.
The results of that competition have just been published, and as their guest (okay, okay, and to make up a bit for hammering them about our butt-numbing trip to the Dão), I thought I'd share the results of the competition with you. Only, it will be 1WD style, so prepare for the opinionated and somewhat freakish.
I'm happy to report that the competition was both fun and well-run, apart from having to reuse stemware (and the tendency of some of my amiable panel-mates to fall into native Portuguese when discussing the results of each wine, which meant that in some cases I only understood that they were arguing – or agreeing – about a wine's relative merits). I'm not so happy to report that the Portuguese still seem hell-bent on pushing Touriga Nacional as their flagship red wine grape, despite the fairly well-accepted notions that a) the TN wines, while potentially excellent and long-lived, are acquired tastes and are largely inferior to their blended counterparts, and b) Dão and Douro are a lot easier to pronounce for most English-speakers. Just sayin'.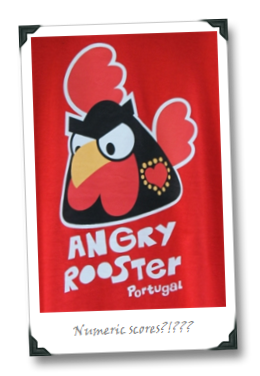 Since many of you have no visibility into how these competitions work, I should share that no two wine competitions are run identically (at least not in my growing experience with them), and in this case our panel consisted of a couple of international judges (duh), and mostly folks from the Portuguese wine industry (Port, Madeira, etc.), headed up by a Portuguese winemaker as our panel chief (charged with keeping us all in line).
We tasted all of the wines blind, and then inputted our opinions electronically into a PC via drop-down boxes for various categories of evaluation (one of which, confusingly, was typicity, even though we tasted blind and weren't told what we were evaluating). The drop-down choices translated in the system as numeric scores, which then translated into a medal (gold, silver, bronze, or no award).
I hated this system…