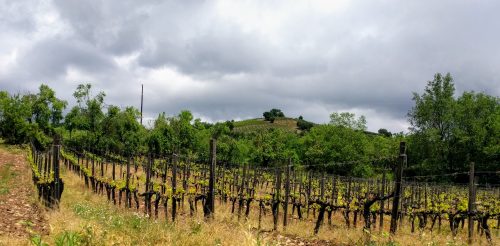 What do you do when your identity, your story, and even your best efforts are only seen through the contextual lens of your more famous cousins?
Besides developing an inferiority complex, I mean? After all, major characters in Greek tragedies were written with this stuff in mind; and it happens to be the defining lucha of Northern Spain's Somontano wine region. That's not the entire Somontano story, of course; as it happens, the region just might be the home of your next favorite Garnacha or Cabernet. While the DO is probably more familiar to WSET students than to American consumers, Chardonnay, Cabernet Sauvignon, and Merlot have been grown in Somontano for over one hundred and twenty years.
Somontano is a place that's relatively high on quality fine wine and winemaking prowess, but low on the ohhhhh-producing items (think indigenous grapes, or trendy stylistic techniques) that make for easy feature article material in the wine trade. The area largely produces wines from international varieties, in some cases from vines with significant age on them, done up in styles that are clean, fresh, and modern enough to all but dilute any defining sense of place.
But a sense of place does exist in Somontano, albeit courtesy of more famous wine regions. When the phylloxera epidemic spread throughout France, Somontano's proximity and favorable climate made it an attractive spot for planting French vitis vinifera; which was later followed by declining demand and the abandonment of vineyard sites that were promising but difficult to farm. Sites like Viñas del Vero's "rediscovered" high-elevation plantings.
Situated at the northeastern slopes of the Somontano DO, along the edges of the European plate, these vineyards had dwindled down to 5 hectares by the time that Viñas del Vero rescued them (they're now up to about 55 hectares). The oldest of the field-blended vines along those 800-meter-high, calcareous hills are in excess of 100 years in age. As Viñas del Vero's vineyard manager José María Ayuso put it (during a media tour of the region), "you can get maybe one bottle per vine" from those old souls…