"Of course, you know this word, terroir?"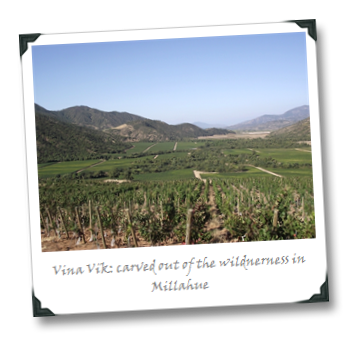 The fact that Gonzague de Lambert, Marketing & Sales Manager of Viña Vik, didn't punch me squarely in the head after my response to his question – especially given our close proximity at the time, he in the driver's seat and I in the front passenger seat of a truck bouncing through the meticulously-kept vineyard property of one of Chile's newest winemaking outfits – is strong testament to his good-natured attitude:
"Sure," I said, "it's French for Brett."
Gonzague, formerly of Château de Sales, is very tall, very approachable, and (in mannerisms) very French (zee accent, zee pursing of zee lips when he speaks…).  All the more reason why my joke actually playing out successfully feels, in hindsight, like some minor miracle.
On a warm, sunny, South American Summer day in early March, I visited Viña Vik, hosted by Gonzague and their equally affable winemaker Cristián Vallejo. On a day like that, with full view of their estate (and upscale guest house) in Millahue, one marvels at what's been achieved in their plantings, and in their lofty ambitions.  A state-of-the-art winery is being built there in the hopes of making the best wine in Chile.  As in, the best wine ever made in Chile.  No pressure or anything, right guys?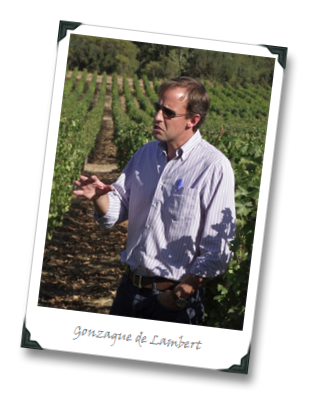 Viña Vik is the brainchild of uber-rich Norwegian entrepreneur Alexander Vik, who, after researching potential S. American vineyard sites with extensive soil reporting, settled his winemaking sights on this stretch of land in Millahue ("Place of Gold" in the native indigenous language there) on the northern end of the Apalta Valley in Chile. Carving out a viable vineyard here, in the middle of nowhere (if you were dropped into this hilly, arid, windy spot blindfolded, you could be forgiven for thinking you'd landed in an eastern Africa game preserve) must have put a serious dent in Vik's fortunes.  They wouldn't give me numbers, but did admit the cost to develop this land for viticulture fell somewhere in the ridiculously-expensive range.
The idea was to identify and develop a unique terroir in South America, and let the wine speak for itself.  But can the expression of terroir be designed? Can it bend to the whims and resources of an almost-unlimited wallet? In other words, did it work?  I tasted their blending components made from the unique vineyard parcels in 2010 – along with their latest 2009 release – to find out…