Back on December 18th, 2013, a Sicilian dessert wine made from dried Zibibbo (aka Muscat of Alexandria) ruled the wine twitter world for an hour.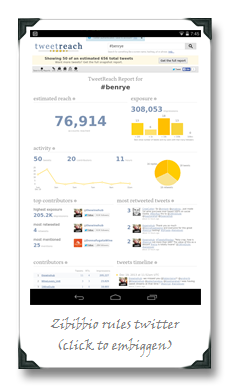 Think about that for a minute. A $40 half-bottle of sweet wine. Of Zibibbo. From Sicily.
I recently wrote up the top five most mentioned wines online in 2013, and Sicilian dessert wine was… uhm… not anywhere near that list… nor in the top twenty… I'm guessing it wasn't in the top 600…
As good as the wine is (and it's great – more on that in a few minutes), I was skeptical after I received Donnafugata's invitation to join their twitter tasting of the then newest Ben Ryé Passito release. First of all, after last week's top ten Most Interesting Wines 2013 roundup (the 2008 Ben Ryé made the cut), how much more publicity did they need from me? And there was no structure whatsoever to the tasting, which isn't typical of most simultaneous twitter tasting gatherings; usually, there are more than one wine to taste, someone sets the order, and those with the wine (mine was received as a sample for the event) are paced through the tasting by a leader, who fields questions snet via twitter to winery representatives, sometimes with video involved. This Donnafugata tasting had none of that. Until the day of the tasting, they hadn't even announced a hashtag to use for summarizing all of the tweets involved.
But… I wanted to try the wine, had a free hour that evening, and it was being spearheaded by a friend of mine, Master of Wine candidate and indefatigable wine promoter Luiz Alberto. And so I figured, what the hell, let's do it. I was unprepared for the outpouring of love that Ben Ryé received. Let's take a look at the numbers, 'cause they don't lie…