I don't want to say that every aspect of my life is firing high on all cylinders right now, because that's not the case.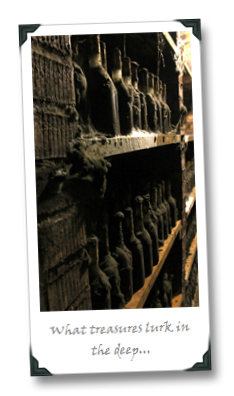 BUT
… when you get sent to one of the most beautiful places on the globe to try excellent wines, work hard, then play hard, and get paid well to be yourself, it's hard to think that like is sucky.
And that's exactly what happened to me for the latter two weeks or so of September, when I toured Hungary's famed Tokaji (for which I was not paid), and then spent about seven consecutive days MC-ing a video series that will be used to help launch a campaign on the dry white Furmint wines of the region (for which I was paid).
Our final filming stop took place at Tokaj Kereskedőház Zrt., the state-run winemaking outfit that, at a few million bottles of production a year, dwarfs everything else in the region by a factor of, literally, about one thousand (and has not been without recent controversies). The film crew and I were asked to see if we could fit in an interview and tasting at the massive six-kilometer underground cellar and wine library of Tokaj Kereskedőház Zrt., hosted by Kiraly Eniko, the company's General Deputy/CEO (who billed herself, quite rightly, as "Madame Tokaji").
Now, I hesitated to write about that visit here, because technically I was paid to be there. However, given that none of my tasting comments were scripted, and that the producer and I had veto power over the wines if we felt that they weren't up to snuff, and that there's little chance of you getting your grubby little hands on the wine about which I am about to tell you, and that it was one of the seminal tasting experiences of my wine life… sorry, f-ck the minor conflict of interest here. You need to know about how I nearly lost my sh*t over the wine that we tasted in subterranean caverns beneath Tokaji that day…