Earlier this week, we got into the head of the rabble-rousing guy behind the Siduri label, Adam Lee.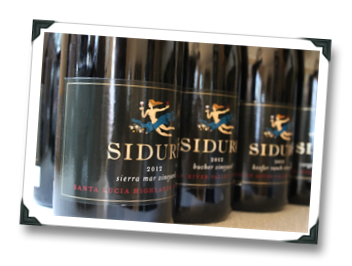 That interview turned out to be too interesting for me to edit significantly, and so I decided to take advantage of the online format's theoretically limitless space and publish as much of it as I could. But even I have limits on the length of the posts I'm willing to publish here, and unfortunately that decision left no room for exploring Lee's wines.
I'm making up for that today, and below you'll find highlights from a much larger pool of Pinot Noir samples that Lee sent over to me for consideration.
Before the tasting notes fun begins, I feel compelled to point out a couple of things:
– All of the highlighted wines below are small-production, single-vineyard takes on California Pinot. Some won't be terribly easy to locate, as they're made in quantities of only a few hundred cases each.
– Each of the wines clocks in somewhere between 14.1% and 14.5% abv, and as such are all fairly powerfully-built Pinots.
– Having said that, there is something that drew me in about each of the four wines you'll read about (I swear I will get to that eventually) here: each one is balanced. You will feel the power in these Pinots, for sure, but you won't really be feeling the heat of the alcoholic fire…