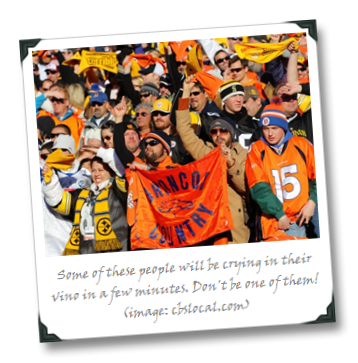 It seems that venerable news-aggregator has stumbled upon the apparently news-worthy advice that shopping in the "Bin End" section (so named, as I understand it, because these were often literally bins of wine stacked up at the end of the aisles in wine shops) of the wine store is a good place to find vinous bargains.
To the tape:
"…you can also score some discounts by looking for your wine or liquor store's "bin ends" section, or bottles with scratched labels, wines or vintages that are bout to be rotated out of stock, or just not a great seller at that store."
But not all is a bowl full of rosés in those end bins. The trouble with the bin-end-bargain advice quoted by Lifehacker (which is a re-blog of wine buying tips from TheKitchen.com – the rest of which are much more sound, by the way) is that quite often the wines offered in bin ends aren't much of a bargain at all.
If you're not careful, shopping those bin end bargains might actually leave you more disappointed than a Steelers fan after an improbable NFL post-season Tebow-ing (full disclosure: I'm a long-time Steelers fan, so, yes, this is cathartic for me, okay?)…