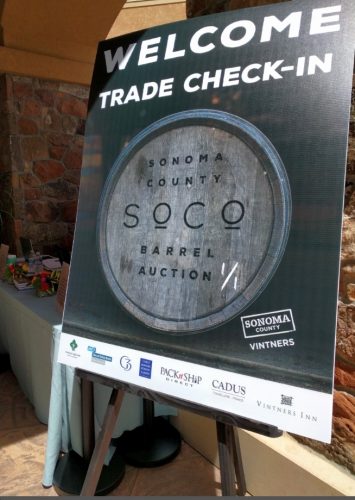 Personally, I didn't need any more evidence that Sonoma generally has its mojo working and is making some of the best wines ever to come out of the region. But I got a thoroughly inundating reminder of that when I visited the second (2016) incarnation of the Sonoma County Barrel Auction as a media guest this past April (and yes, I'm just getting around to writing about it now).
Auction-wise, it seems to me t hat most of the initial kinks have been worked out; the event was entertaining, and the group of MSs and MWs (several of which I'm happy to call friends… which shows you just how crazy the wine biz really is… Doug, I owe you for sharing your liquor, buddy!) that they brought in to the vet the one-of-a-kind entries did a stellar job in teasing out the region's best.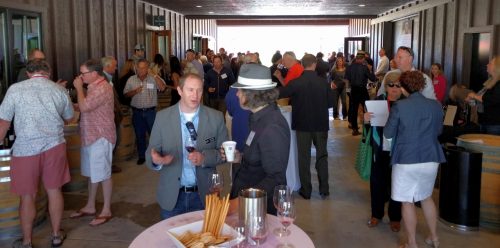 I suppose that the SoCoBA is the Sonoma counterpoint to Premiere Napa Valley. And in many ways, it compares favorably to PNV, though it does so in Sonoma's more down-home, farmer-centric style. In my view, there were so many excellent wines on offer over the two days of tastings held at the event, that I'm going to have to keep the descriptions short-and-sweet. Hopefully these highlights will clue you in on a producer or two (or four) that hadn't been on your California wine radar, but probably ought to be.
And, yeah, it's mostly Pinot (get over it), but there are a handful of nice surprises in here…