Every once in a while, you get a gig that is so good, you just have to pinch yourself to test if it's all real and you're actually getting paid to have so much fun.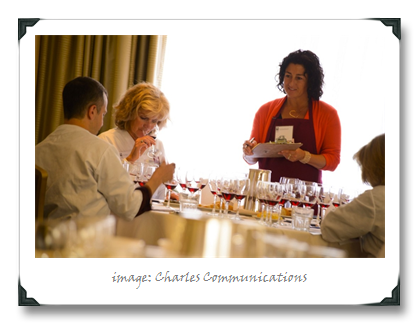 Such was the case at the 2014 San Francisco International Wine Competition, which wrapped up a couple of weeks ago and recently announced its results. Over 30 countries and 26 U.S. states compete in this competition, which is billed as America's largest such international vinous battle royale. The pinch-inducing vibe came courtesy of my lucky draw in amazing wine competition panel-mates, which included cult winemaker Heidi Peterson Barrett (small tidbit of advice: do not get between her and shoe shopping!) and competition organizer Anthony Dias Blue. The latter meant, of course, that at some point our panel would probably be getting some of the better wines entered into the comp, and that indeed did come to pass when we kicked off the second day of judging and were greeted with the wine lover's breakfast of champions: a stellar flight of mostly vintage bubbly.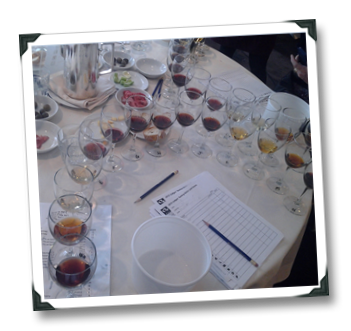 Did I mention that I love my "job?" Well, I do.
As for the specifics: the judges were divvied up about 3-4 at a table, tasting several related flights blind, knowing basically only the residual sugar, grapes, and price points of each wine. A splendid time was had by all (at least as far as I could tell), and I was happy to have leant my judging palate to a competition that was so well-organized, well-run, and that represented such a stellar group of wine-biz-insider-type judges. As always, I felt that I was bringing the overall class levels down a few notches by my attendance, though I think I made up for it in humor (we laughed a lot at our table…).
Anyway, here are a few of the stellar picks from that stellar bubbly lineup that had my table more-or-less swooning..