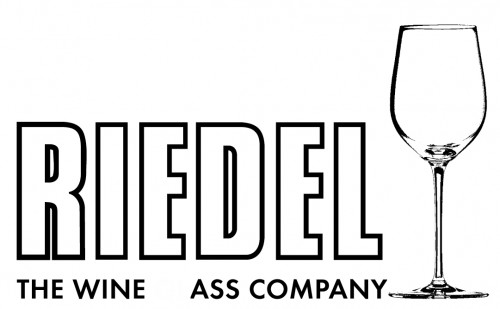 Last week Riedel, the Austrian glassware company that seems tailor-made for the anally-retentive (the company produces glasses designed specifically for different wine styles and individual varietal wines, and even for different types of water), threatened wine blogger (and friend of 1WD) Ron Washam, better known within the wine biz as The Hosemaster of Wine.
Apparently, Georg Riedel didn't take kindly to Washam's satirical take on the company, published recently on MW Tim Atkin's website. While Atkin was probably more vulnerable (due to the archaic UK laws regarding publishing), Washam was likely relatively "safe," though of course subject to fast-mounting – and surely unwanted – legal bills in his defense.
From Atkin's standpoint, the matter has been settled. Presumably in relation to the settlement, Atkin added the following preamble to the original article:
In this piece, US-based wine writer Ron Washam pokes fun at Riedel, the wine glass company, a brand that I respect and use personally. This is a piece of satirical writing. No offence is meant to be caused either to Georg Riedel or to his business. Please note that no interview with Georg Riedel took place in the creation of this article and that all quotes are fictitious and do not represent the personal views or business practices of Georg Riedel or his company. Tim Atkin
But as a company Riedel has, as of the time of this writing, not answered for what I would consider its blatantly asinine public behavior relating to this matter. Not only did they level the threat of legal action on Washam, but Riedel also removed complaints about / references to the incident posted by visitors to their Facebook page (I know this to be the case, because at least one of mine was removed).
[ Insert plaintive, exacerbated sigh here. ]
There are so many problems with this, it's difficult for me to calm down long enough to know where to begin. Let's start here: Riedel is way off base in challenging Hosemaster's satire. From their letter to Washam, as reprinted on his website:
"… there is nothing satirical or funny about the Article…"
[ Insert incredulous What. The. HELL?!?? here ]…