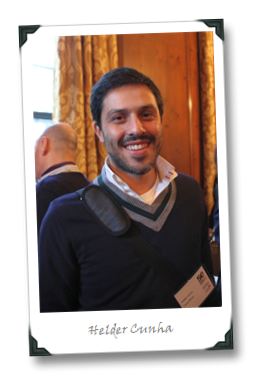 It's not often that you hear a winemaker say things like this about one of their wines:
"We don't care if people like it or not; if not, I'll drink it!"
And yet, that's exactly what Casa Wines' Helder Cunha said to me earlier this year in New York City, when I worked my way through a tasting of the 50 Great Wines of Portugal as selected by MW/MS Doug Frost. Cunha was talking about a wine he makes from the grape Ramisco; and he feels passionately about the wine, because its made from a grape that is a "dying variety, even in Portugal."
It's a rare grape, even in a country known for its small plantings of nearly-extinct grape varieties, and one of which few wine geeks have ever heard. But Cunha seems determined not to let Ramisco go gently into the dark night.
Casa Wines sources its Ramisco fifteen hectares of a vineyard on Portugal's west coast, a cool and foggy area known as Colares on the southwestern edge of Lisboa. You could, apparently, just about spit into the ocean from the vineyard. These old vines, literally on the beach, aren't even head-trained. Cunha knew he wouldn't get much out of them, but viewed them as special and was determined not to let them get grubbed up even as Ramisco became a footnote in a country known for grape variety footnotes.
"Instead of ripping this up," he told me, "we said, 'let's see what happens'…"