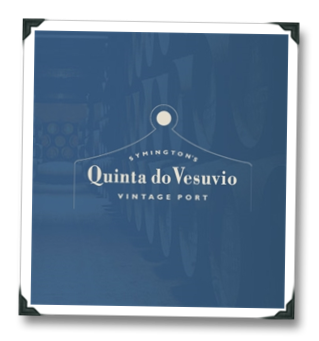 First things first, we need to make it clear that I am not an authority on Port, fortified wines, or spirits.
This has everything to do with lack of tasting experience and nothing whatsoever to do with a lack of affection for those general libation categories.  In fact, I have a sweet-tooth and I never, ever turn away the opportunity to try fortified wines, especially when they have the potential of residual-sugariness.
Which is why I was more than happy to visit the tables pouring such libations at the recent Wine Enthusiast Toast of the Town event in D.C. (that's the event I covered via video in a recent post that you probably didn't watch, based on the comments and traffic numbers). 
Which is where I went ga-ga over a 2007 Port.  Which wasn't the first 2007 vintage Port that I've tasted, but it was the best 2007 vintage Port that I've tasted. I went so ga-ga over it, that I bought a 6-bottle case of it, and it's the first wine ever to garner an "A+" rating in my "mini-reviews" – meaning that I felt it was damn-near as perfect as perfect gets.
Based on my (admittedly limited) exposure to 2007 Ports, I'm growing increasingly more convinced that Roy Hersh over at For The Love of Port nailed it when he wrote (back in November):
"From all accounts 2007 was something very special. As I mentioned, when visiting the Douro during the harvest in 2007, the energy was palpable and virtually everyone we came in contact with, was glowing and chatting us up about the quality of the grapes. Admittedly, there is always some hype surrounding the vintage time, but in 2007, it just "felt" different… I am still somewhat divided in my opinion of this vintage overall. There is no denying that there were many fantastic, well made vintage Ports in 2007. The upshot is that I found myself writing, "the greatest young ______ Port I have ever tasted" from a number of houses. With 2007, they seemed to raise the bar to a distinctly higher level than ever before. On the other hand, I believe that the percentage of truly great Vintage Ports is less than I would have expected from such an exalted vintage."
In other words, while there may not be as many stellar VPs from 2007 as you'd expect from a hyped vintage, the ones that are stellar are really stellar – like, mind-bogglingly stellar…