Seriously. Stop hating on Pinotage.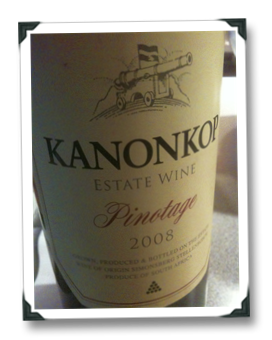 Why? Because there's nothing "wrong" with it.
I am here today to tell you that Pinotage is not bad; it is simply different. And if you don't like this oft-maligned but more-oft-misunderstood South African cross between Pinot noir and Cinsaut, that's your prerogative. Just stop drinking it and shut about it, already, then. I mean, Pinotage has some high-profile wine critics who are haters right now – for Pete's sake, Lettie Teague expresses disdain for it on her friggin' homepage.
Yes, the worst of them (Pinotages, I mean, not wine critics) smell too much like overly-aged smoked meat wrapped in bananas and dipped into a vat of acetone that's being bioled over a tire fire. I fully acknowledge that, okay?
But riddle me this, Wine Man: what bargain-basement version of any variety doesn't have its fair share of sh*tty-tasting bottlings? Ever had really bad Cab? Terrible Pinot? Of course you have. Pinotage is no different than any other fine wine grape (yes, I meant to put the "fine" part in there), in that bad fruit in incapable winemaking hands results in a terrible wine, overemphasizing the worst qualities of any grape. It just so happens that Pinotage has more ammunition with which to work than most in the off-odors department.
That doesn't mean that Pinotage cannot be beguiling when the right fruit gets into the right winemaking hands. It just means that there's a little more of a deft balancing act to be attained when dealing with Pinotage.
But I know it can be done, and done well, because I've tasted some first-hand…