To me, Chile's Santa Rita (which I visited in Alto Jahuel as part of a media jaunt last year) can best be summed up in one long, run-on sentence.
Established in the late 1800s on a former farm that at one point sheltered 120 soldiers and has its own chapel; olive, almond, and fruit tress on forty hectares of land that also houses an old mansion-turned-hotel; Santa Rita is one of Chile's three largest wineries, producing eighty million liters of wine per year and employing about six hundred workers.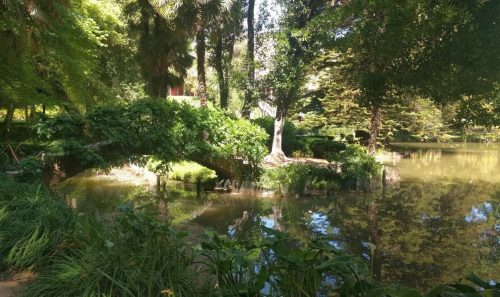 And, well, there you go. The place is gorgeous, and almost unduly impressive in terms of size and history. Of course, that doesn't mean diddly to most of us if the wines aren't any good.
After a short tour of the grounds, I tasted through the mostly-high-end portion of the Santa Rita lineup, so I can tell you that within that range, the reds in most certainly do not suck…