For any number of reasons, former Bad Company touring bassist Paul Cullen's wine endeavor ought to strike us as poised for abject failure.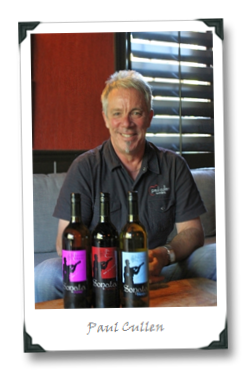 For starters, enough rockers have their names attached to wine labels that I think we'd now be well within rights to cast this latest performer-turned-proprietor foray into the critical gaze of our our jaded, caustic, Sauron-like eye.
You can just hear the collective sigh of the wine cognoscenti now, can't you?
Do we really need another one of these?
Couple that with the Cullen's combining of his new (and decidedly un-Bad Co.-like) music, food pairing recipes (Cullen is an avid cook, having learned the craft from his Italian grandmother) and his offer for live Skype performances for wine club members, and throw in the tagline he's been using – Unplugged & Uncorked – and you've seemingly got all the makings of post-heyday rocker desperation.
But to draw that conclusion would be to ignore a few of the more pertinent details behind Cullen's wine brand, and behind Cullen himself. As I learned firsthand over lunch and sample tasting with him last week at Wilmington, DE dining institution Columbus Inn, Cullen is offering a lineup of wines that are as humble, approachable, friendly, food-obsessed, and full of interesting backstory as the purveyor himself.
A backstory that includes selling Italian wine, for example.
See. Told you it was interesting…