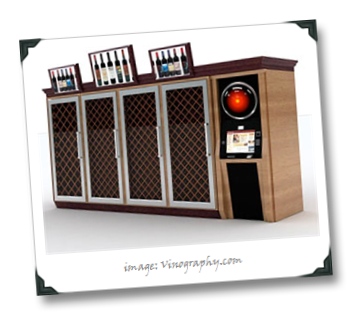 The recent news of perpetually-hip grocery company Wegman's pulling out of the troubled PA Liquor Control Board's wine kiosk program has caused a bit of a stir in the wine world, if we take "stir" to mean "mostly sardonic snickering, followed by a glassy-eyed stare caused by the grim realization that we live in a universe where things like the inane PA wine kiosk program are actually allowed to happen in the first place."
Welcome to my neck of the wine woods, folks!
It seems that current Pennsylvania Liquor Control Board Chairman Patrick J. "PJ" Stapleton (the "PJ" is his addition, not mine) has had enough of the snickering part, though. On June 23rd, Philly.com posted an Op/Ed letter written by Stapleton in response to the criticism coming his way over the Wegman's kiosk fiasco.
What I'd like to do is deconstruct PJ's open letter, because it's filled with enough holes that it could double as a riddling rack – not that us PA residents could actually fill that riddling rack with actual wine, mind you… at least not the wine that we want to order, since the state stores probably don't carry that stuff… okay, whatever.
Anyway… Let's take a walk together through the monopoly-infected mind of PJ Stapleton…