Back in 2011, I wondered (aloud, in Internet terms) if Paso Robles wines were too boozy hot.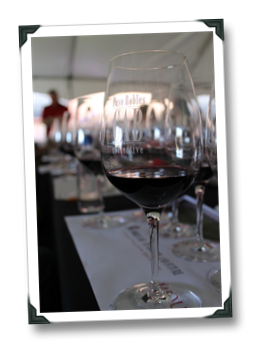 Now, after attending (as a media guest) the 2013 Paso Robles Cab Collective's CABs of Distinction tasting events, I'm wondering if they're a bit too oaky. But I'm also now wondering when Paso wines will start being hailed as where smart wine geeks go to get compelling, age-worthy reds for half the price of Napa and (in some cases) Sonoma.
After backing off the push on Rhone Valley varieties a bit, and focusing on the soft tannins and consistent lush ripeness of their Cabernet Sauvignon, Paso as a region is now seeing an influx of both winemaking talent and the money needed to push for both quality and recognition. All of which means that Paso is going to be nipping with extreme prejudice at the heels of its better known Northern California winemaking neighbors.
There are many ways that this tale could be told, but I want to focus on the winemaker panel discussion that took place during the 2013 CABs (Cabernet And Bordeaux) of Distinction event, moderated by my friend Steve Heimoff, held at Windfall Farms (because that's the part you wouldn't have had access to, my previous feature on Paso centered on a similar winemakers panel and that just felt like too much serendipity to ignore, and finally because I am way too lazy to write short tasting notes on dozens of wines tasted later at the Grand Tasting portion of the event… sorry, okay?). The title, aptly, was "Paso Robles Cab, Its History and Future."
The bottom line, the recurring theme, the battle cry I heard from the Paso Robles reds at the moment is this: while they lack the complexity of Northern CA's finest, they have already achieved some of the ripeness, silkiness and aging potential. Watch out, peeps Paso Cab is now well on its way (or as Steve put in when introducing the winemaking panel: "this past year has been the tipping point in my thinking of Paso Robles wine")…