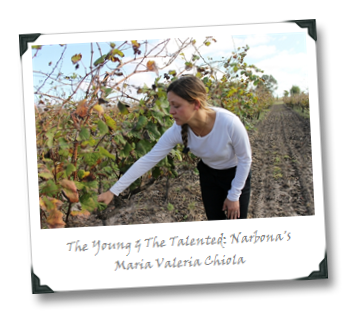 In Carmelo, about three hours drive from the bustling city of Montevideo in Uruguay, along the river that divides the country from Argentina, there exists the picturesque hamlet of Narbona, the kind of place with such  overwhelming quantities of irony that it causes story-relating fingers like mine to nearly freeze at the keyboard.
Where to begin?
It's probably best to start with Winemaker Maria Valeria Chiola. Female winemakers aren't exactly the norm in the relatively conservative sphere of Uruguayan winemaking, but the ironic (or maybe just surprising?) thing is not her sex, but the fact that twenty-eight year old Chiola is, at such a young age, making some of the best wine that I tasted during my travels there. And she has almost no sense whatsoever of what a powerful example she could be for the promotion of wine in Uruguay abroad, mostly because the cult of winemaker personality that dominates the fine wine media in the U.S. is pretty much non-existent in that small country (another irony).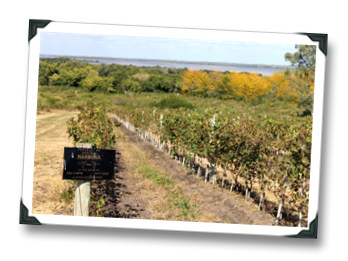 Chiola has some pedigree, of course: her father has a winery in Canelones and she's worked at Miner (among other places). She claims winemaking duties fall exclusively to her, an intern, and infrequent consultation with Michel Rolland (Rolland himself meets with her only twice per year). She suggested that there is healthy tension between the winemaking styles she's after and the styles that are being pushed by the Rolland consultants.
Whatever is going on between tenderfoot winemaker and veteran consultant, much of that tension seems to be working in the wines' favor. More on that in a minute or two, after we visit some of the other ironies dripping from the Narbona story…