"That's just… man, that's just… NOT right!"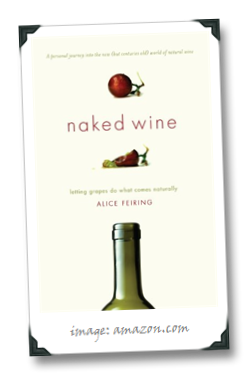 The above quote is from a friend of mine, in reaction to learning that some of his favorite wines – and, in fact, probably most wines – are made with grapes purchased from growers. As in, grapes that did not come from a patch of land directly behind a winery building on a farm somewhere, tended with care by the winemaker's own hands.
Imagine how he would have felt if he'd seen the Alcohol and Tobacco Tax and Trade Bureau's list of "Materials authorized for the treatment of wine and juice."  While it's not quite as bad as the list of additives that are used to "enhance" our processed foodstuffs, it certainly feels a lot more "McDonald's" than "Old MacDonald."
As consumers, lacking evidence to the alternative we have a tendency to assume (naively) that what we consume is fundamentally natural, or that a "natural" product is somehow a superior one.  This premise – that the natural is always the better – serves as a driving force behind award-winning wine journalist Alice Feiring's new book, Naked Wine: Letting Grapes Do What Comes Naturally ($10 eBook, or about $15 in print – I received an advanced review copy).
Feiring is a self-proclaimed polarizing figure in the wine world, and if her intention with Naked Wine was to solidify her controversial status, she could hardly have chosen a better cement than the topic of "natural wine"…