Mary Frances Kennedy (M.F.K.) Fisher shuffled off the mortal coil twenty years ago this Summer.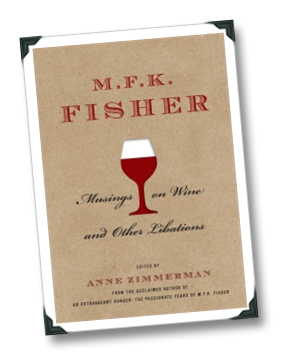 Twenty years on after her departure, her status has not change a single jot: Fisher's still the greatest food writer who has ever lived.
Don't believe me? Try out the latest collection of some of her work, Musings On Wine And Other Libations (about $18; I received a review copy), which focuses almost exclusively on Fisher's wine prose and is edited by Anne Zimmerman (who last year wrote the book on Fisher – literally).
What you will find is a writer who had an ability to ingrain context into wine tales that was so uncannily pure that I suspect it was enmeshed within her DNA, along with an editor who puts context on top of all that context. Musings On Wine And Other Libations ends up providing a surfeit of context that should get most wine geeks swooning.
And when you read Fisher's insightful musing about vino, know this: as god as it is, it probably isn't even her best writing…