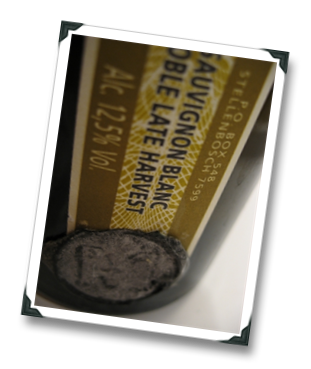 What do you do when you and your spouse / significant other /favorite pet / whatever find yourselves double-booked for holiday party engagements?
If you're me, you declare defeat, play holiday party hooky and instead grab three bottles from the samples stash and go out for a "date night" dinner alone to reconnect.  That's what we decided to do last Friday evening (with apologies to anyone involved in the two holiday parties that we ditched – it's nothing personal), and the time away from the holiday hustle & bustle allowed me to make a few reflective observations about the more recent 'state of things.'
For instance: reconnecting with someone isn't simply a matter of having great food and really good wines – though those two thing help immensely in the process.
But you're not here for the Dude personal matters, you're here for the wine, right?  Well, I made some reflections on that stuff, too:
Napa has gone almost 'all-in' when it comes to wine blogs, and is sending more and more stellar, low-production wines our way – another big change from 12 months ago.  I say "almost" because the cult-iest of the cults are probably not going to divert any stock away from the allocation to the world's yacht-owners to spare a bottle or two for me.
South-African wine has really, really impressed me lately, and this is the first year that I can remember not having any wines from South Africa that I didn't like. Which, upon reflection after 12 months of tasting is really a bit remarkable.
From what I can discern, Wine & Spirits and Wine Spectator might have given 92 points to a flawed wine.
Let's address each of these tidbits apiece, shall we?…