As we come to the close of 2014… well, I'm kind of in a weird place looking back on it. The year has had a lot of ups and downs for me, but I'm happy to write that the professional side of things has been almost exclusively UP for me in 2014.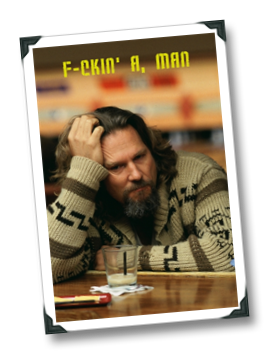 But that has not come without some serious effort, and right now, I just can't wait for the f*cking year to be over!
And so, I might be taking a bit of an extended break (a couple of weeks, I suspect) from posting here. We'll see if I can actually stay away; I'm not promising anything!
Anyway…
This seems as good a time as any to take a quick gander back on 2014 here on 1WD, and see what articles you all decided were worth reading the most. In some cases (ok, several cases), I am somewhat shocked as to what pieces of content turned out to have the most views. You might be less surprised, but I'll bet you're stilling willing to give me crap  express your well-considered opinions on the merit of each of the articles listed below.
Here's to another year together, folks!