Aaaaaaaannnnd… here they are!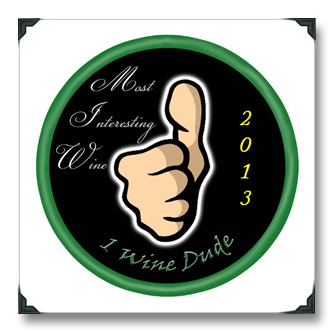 I give you the Top Ten Most Interesting Wines of 2013, as determined by my mouth, brain, and what amounts to my dark little tortured soul. For the preamble and the wines that made the newly-expanded 20 through 11 slots of this round-up, see The Most Interesting Wines of 2013, Part One.
I will add only this to the sentiments of that previous preamble: if you hate the fact that the budget picks were few and far between in the first half of this year's MIW list, you are really gonna hate the top ten. Sorry, but this isn't a budget buying guide, peeps; it's a romp through the stories, emotions, joys and sorrows of 1WD throughout the past year, and a highlight of those wines that I think combine both context and quality in ways that made me remember them months and months after the finishes had left the caves of my olfactory cavities (obviously, their fascinating memory-nasal-cave-paintings remained… okay, whatever, that analogy is really odd). Some of these top ten selections are stupidly pricey; but they're also ridiculously interesting wines, the kind of stuff that one geek urges another to try if they're ever presented with the opportunity and inclination.
Oh, and a bit more fodder for ya… the top five are almost entirely expensive, white, or dessert wines (or all three)! You are free to flame me to your dark heart's content.
Enjoy the long, strange trip…