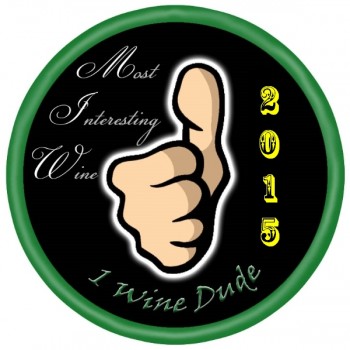 Retale locates stores in your area, compares prices and brings deals, discounts and weekly wine ads to your mobile device. If you're looking to find deals on wine in your area, then download the free app on your iOS or Android device.
Here we go again! It's time for the 2015 edition of the Most Interesting Wines of the Year. Yeah, it's late, but given that this list is an indulgent exercise in subjective arbitrariness (or is that arbitrary subjectivity?), who cares?
A few teasers: the 2015 MIW list includes four dessert wines, is heavily dominated by Old World beauties, is technically a list of 11 wines instead of 10 (because we had a tie), and has an average bottle price at a whopping $157 (sorry)!
It's a bit difficult for me to fully come to terms with this, but 2015 marks the eighth incarnation of this annual round-up. If you want to check out the MIW history, see the versions from 2014, 2013 (parts 1 & 2), 2012, 2011, 2010, 2009 & 2008.
Since not a damned thing about how this list is inspired has changed since 2014, I quote last year's preamble/background on how the wines were selected:
"These are not the "best" or "highest rated" wines, they are the wines I tasted which most stuck with me during the entire year, those that I felt offered the most geeky, thought-provoking experiences. Please note, these are not necessarily wines released during the year, they are releases that I tasted during the year. Also, I once again attempted to select only wines that you'd have at least some modicum of hope of obtaining." I'll only add that the final ranking is my own, and is totally subjective.
So, in the immortal words of Joseph II of Austria, "there it is." Let's get to it!…