If you visit Montsant's Vinyes Domènech, located in the southern portion of the winemaking district that nearly encircles Spain's famous Priorat area like a talon, be forewarned that owner Joan Ignasi Domènech is likely to talk sh*t.
As in, literally speak about sh*t. Like, fertilizer. Along with solar energy, water collection, and all things botanical. Long enough to really, really, really make you want to move away from the intensely pungent nearby piles of the stuff…
Domènech, who heads up this family-owned and operated vineyard area surrounded by the natural park beauty of the Llaberia and Montalt mountains at roughly 400 meters elevation, is a stickler for all-things natural, biodynamic, and conservatory.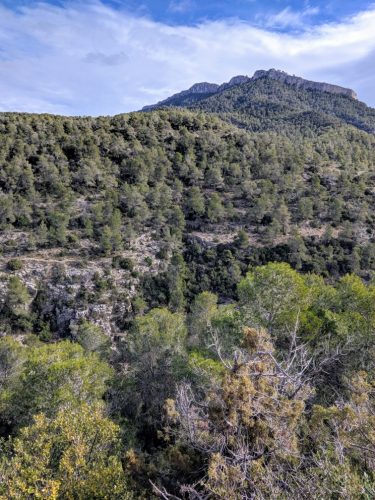 Since 2002, this former tech-guy has overseen some of the oldest vines in Capçanes, in a spot that previously had no real supporting infrastructure of any kind. That Domènech didn't have any previous experience in wine (aside from drinking it, and living near Priorat in Falset) or in reconstituting rugged landscapes didn't deter his enthusiasm for transforming a previously nearly-inaccessible 15 hectares of land into what is now the handsome hamlet of Vinyes Domènech.
Domènech was, as he tells it, wooed by the natural beauty of the area after visiting it with his family on holidays, and luckily for us wine geeks, he happens to have access to Garnaxta perluga vines that are well into their elderly stage (60-80 years and counting)…