What Is The Job Of The Winemaker Today?
Simple question, right?  "Duh! To make wine!" you might be answering to yourself.  What could be more simple than that?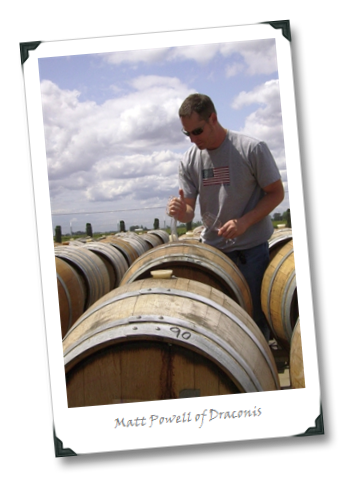 But real wine lovers, and real winemakers, know better; they know that almost no other query could be more complicated, opinionated, difficult, thought-provoking, or (hopefully!)invigorating to answer.
Which is exactly what drove me to ask it.
If there's one thing I've learned after visiting hundreds of winemaking outfits of all sizes all over the world, it's that no two winemakers ply their craft in exactly the same way, or with exactly the same ends in mind, or exactly the same attitudes.  But one thing in that world is consistent: the majority of those same people invariably have passionate stances on both the How and the What of their jobs as winemakers.  Theirs are the kinds of viewpoints that make for fascinating reading – and even more fascinating discussion and debate.
I wanted a techy interview, but one with passion, soul, and life . – in the hopes that it would fascinate, entertain, educate and maybe even get your wine blood boiling. To that end, I've staked the decks significantly in favor of passionate discussion by posing it to Matt Powell, the force behind Lodi's Draconis Vineyards. Matt's wines are focused and powerful – just like his viewpoints. He's active on social media, is a big fan of comics, and takes his wine very, very seriously; case in point – visitors to the Draconis Vineyards at one point were greeted with the following message:
"I have no lists, clubs, or membership bullshit."
Matt's take on the job of the winemaker today? It's just as straightforward, opinionated, and fascinating as you'd expect form the person who authored that welcome message, and who told me this about a recent vintage: "I tossed the entire 2009's; weren't good enough."  A review of one my faves of Matt's wines follows our interview. Enjoy!…