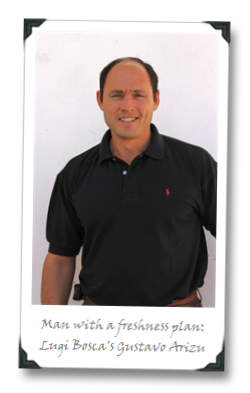 By now, many of you reading this will have come across a handful of articles on the Global Interwebs proffering the idea that the current style of high-scoring, high-end fine wines (prominently oaky, complex, high on the alcohol and low on the acidity) will always reign supreme in fine wine sales, and that it's only a matter of time before Millennial consumers "grow up" and stop buying higher acid, inexpensive imports and trade up to the "real" stuff.
Many of these arguments are well-written and intelligently presented. But to me, they don't read like the Queen's English; they look more like this: "Blah blah, blah-blah-blah, BLAH-BLAH!!!"
Some of the crystal ball gazing has been done by those with a vested interest in prolonging the reign of the current style of high-scoring, high-end fine wines, but I don't really have any issue with that potential conflict of interest. Also, I'm willing to ignore the fact that one of the key pillars of their arguments – that an entire generation will "grow up" to fundamentally change how they interact with brands – has no previous viable example in the entire history of luxury goods consumption on planet Earth.
The real nail in the coffin of these arguments is that no data are ever offered in support of them.
Meanwhile, we have examples of exactly the opposite happening; younger consumers buying fresher, higher acid wines, because that's what they can afford and therefore it's the style on which they're cutting their wine loving teeth, informing their future purchases and tastes from this point onward.
What examples, you ask? How about roughly eight million bottles, is that a good enough example for you?
8 million is the annual bottle production of Mednoza's Luigi Bosca, a producer I visited during my stint earlier this year judging the 2013 Argentina Wine Awards. The results of that visit – aside from yielding a handful of tasty recommendations for you (more on those in a few minutes) – underscored nearly every aspect of the speeches I and my fellow judges gave to the Argentine winemaking community during the AWAs, and yielded one of the most telling illustrations of the changing tastes of younger wine consumers I've yet encountered…