I have a confession to make. I hate the word "freedom."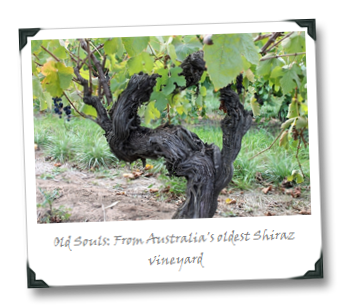 Rather, I hate the misuse of the word freedom; because, at the risk of sounding like an unpatriotic American, I've noticed that most of the time people use "freedom" when they really mean "liberty" (the latter of which, unlike the former, constitutes non-contradictory inherent states of being and is actually the idea most people have in mind when they talk about the principles upon which the USA was founded). Of course, I'm still red-blooded enough of an American to call myself "American" and laugh when the Canadians also call themselves "American" (Canadian: "Where are you from, eh?" Me: "I'm an American." Canadian: "Well, I'm an American, too – a North American." Me: "Awww… that is soooo cute!").
Anyway, today I officially wrap up coverage of my two-week Australia jaunt earlier this year as a guest of Wines of Australia, recounting a visit to what must be one of the wine world's most special places: what's believed the oldest surviving shiraz vineyard in the world, first planted in 1843 by Christian Auricht, who emigrated his family to South Australia to escape religious persecution in Prussia.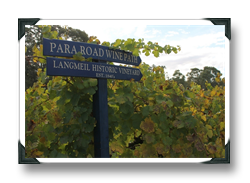 And in that sense, the name of Aubricht's 3.5 acre alluvial loam, red clay, limestone and ironstone Tanunda vineyard – now tended by Barossa producer Langmeil – is not only poignant but also apt (and, I'd add, technically correct!): The Freedom 1843 Shiraz Vineyard.
The wine produced from it shares the same name, and it just might reinvigorate your faith in Southern Hemisphere Shiraz from the persecution of overly-extracted, soda-pop, wanna-be Shiraz plonk…