Hopefully it will be the last time, as well.
[ Also, please be forewarned that this post contains several references to the concept of poop. ]
By now, the more on-line socially active of you (sounds sexy!) will have not only heard about the kerfuckle over at Blake Gray's excellent blog The Gray Market Report between some the blog's Anonymous commenters and K Vintners winemaker Charles Smith.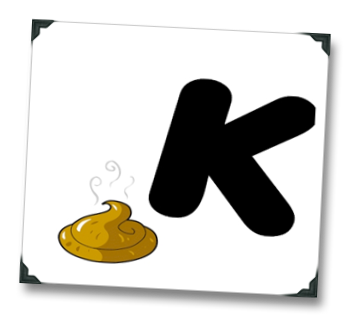 Since the announcement of the lawsuit (which, in a nutshell, centers on a complaint of libel that the Anonymous commenters on the original GMR post), lots of blogs have reacted to various aspects of the suit.
I'm not going to talk about any of that.
I'm going to talk about my reaction to what I consider a totally frivolous lawsuit, the primary purpose of which, as far as a I can discern, is to stimulate economic recovery for the law industry while causing headaches for Blake Gray, Google, and anyone else involved.
My reaction: K Vintners will never again be mentioned in the virtual pages of 1WineDude.com, unless Charles Smith and K publicly take a different approach in all of this, and quickly. The primary reasons for such a drastic measure?
I don't want 1WineDude.com readers having to worry about being wrapped up in lawsuits.
I won't have 1WineDude.com readers treated like they have the brains of poop-flinging monkeys – which is essentially what Smith and K are doing by filing this type of lawsuit; they're sort of telling you that you are unable to discern a smarmy, anonymous comment from the reasonable musings and opinions of an intelligent blog reader.
I sincerely hope this is the only time I will ever have to do something like this; but for now, Smith can stick with the many accolades for his wines from the traditional press, where he can feel safe and secure that people can't respond anywhere near as quickly; and, presumably, let his ego grow to monstrous proportions in the meantime…