I'm not-so-freshly back from Cape Town, where last week I delivered the keynote address at the 39th annual Nederburg Auction. Somehow, my back survived the jaunt (though the sciatica and disk issues did some relatively serious damage on my anxiety).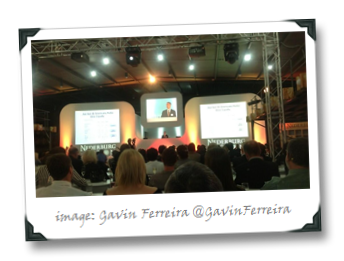 Since the Nederburg organizers don't invite keynote speakers back, I felt even less pressure than normal (and I don't start with much in this regard to begin with) to censor my thoughts… and so I think I delivered on the promised "tough luv" messages about the difficulty, complexity, and insanity of the U.S. wine market, and my ideas on how South Africa can still "win" there.
The organizers were absolutely lovely people, the event was top-notch, and the hospitality beyond any reasonable sense of expectation. Also, I've now officially tasted impala and can now tell you that I understand why the big cats prefer to hunt those suckers down in Africa (after the lunch of it I had at La Motte's fabulous restaurant in Franschhoek, I was ready to try to run a few of those things down and eat them raw myself).
Anyway, the auction itself was successful this year, with price per bottle up over last year's event. Some amazing juice got auctioned off on day two during the charity portion of the event (including two bottles of 1981 Hill of Grace that were generously donated to the auction by Nederburg in my name… and no, I didn't get to drink any of it). Below are some images that pale in comparison to actually being in the beautiful country of SA, and (eventually… hang in there!) an embedded video of me getting all Southern-Hemisphere-Keynote on everyone…